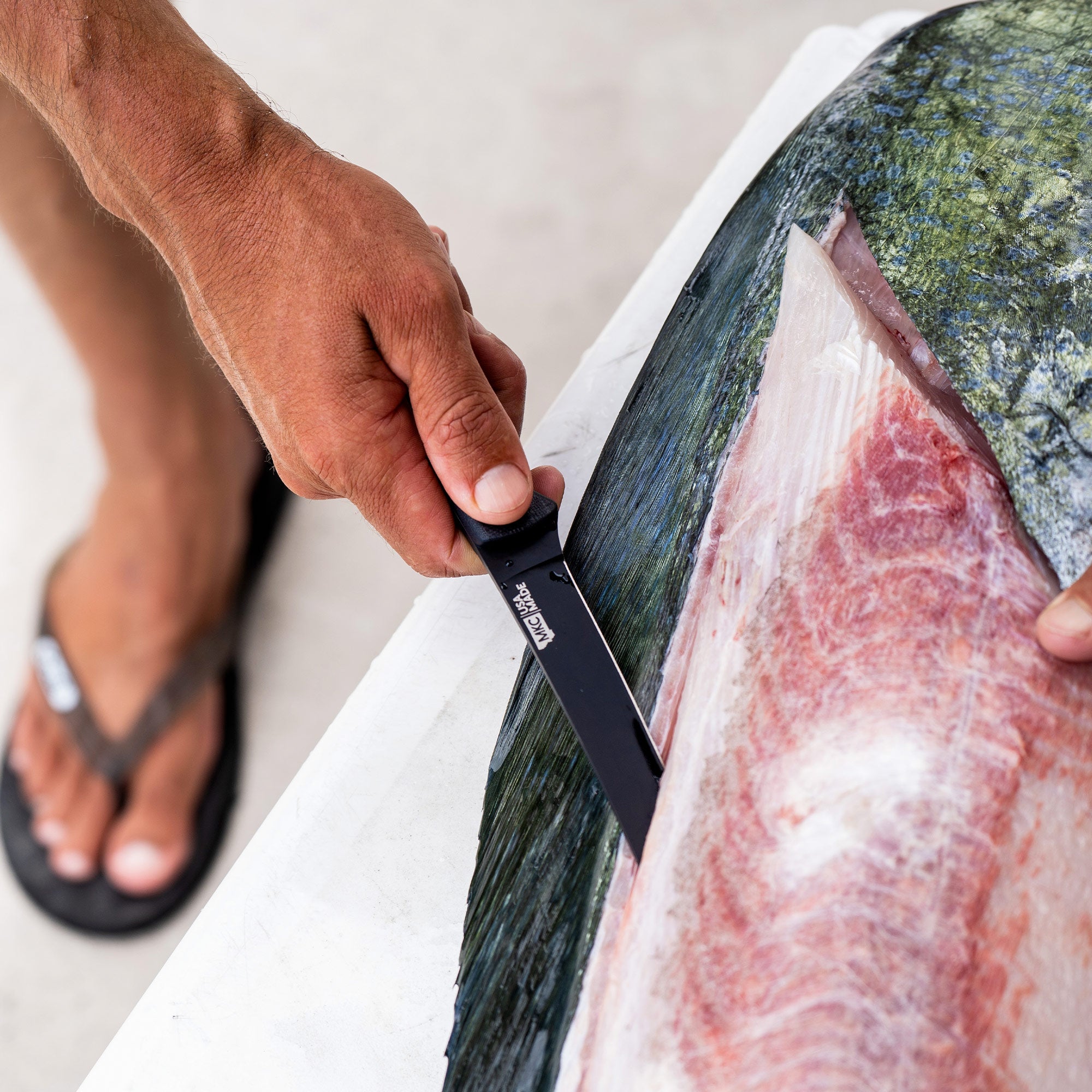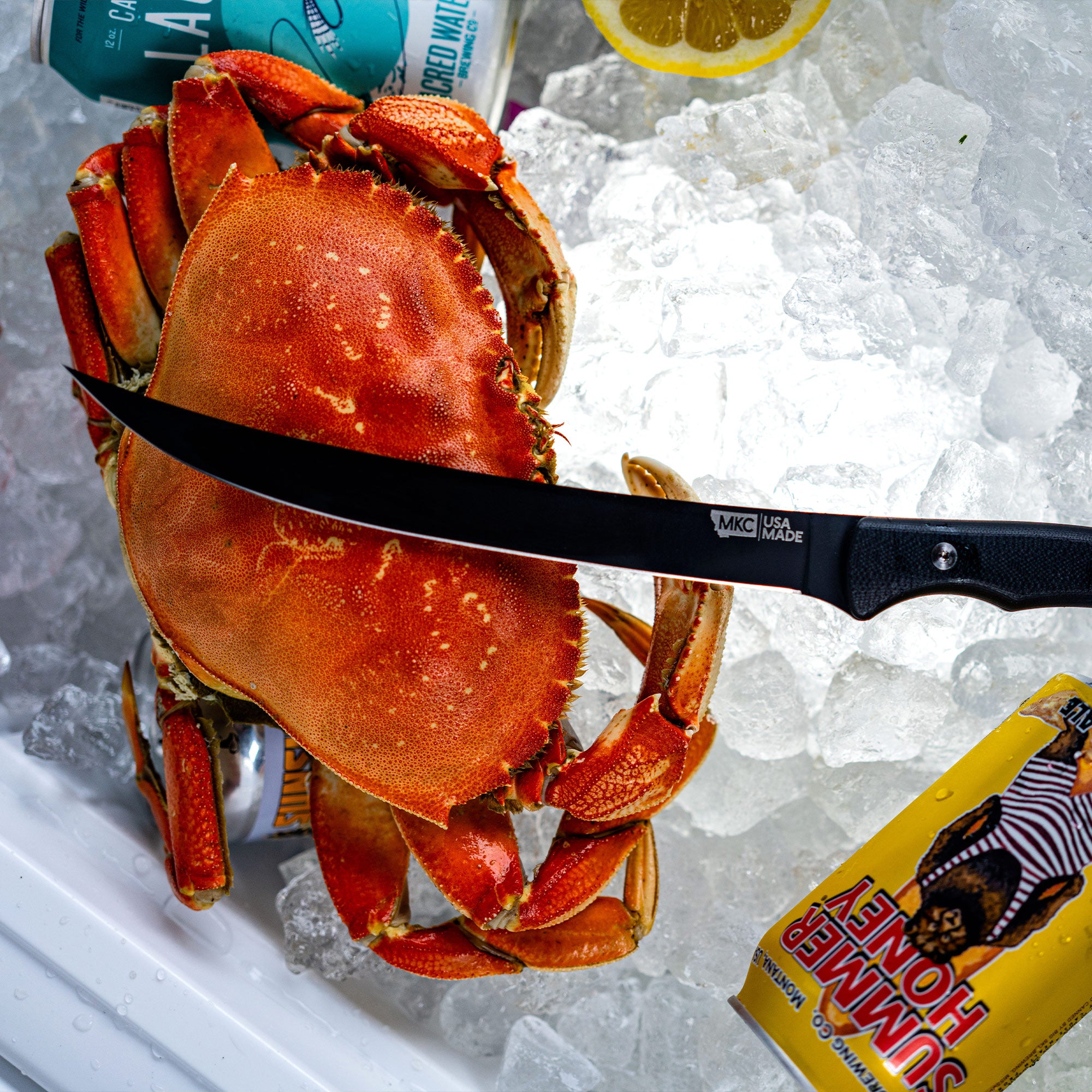 FLATHEAD FILLET - BLACK
Lead blade first. 
When we designed the Montana Knife Company™ Flathead Fillet Knife our goal was to create a knife that could do any possible task on the boat, next to the river or on the processing table. 
The Flathead Fillet got its name from the Flathead River, Lake, and Valley in the far northwest corner of Montana. The Flathead lake is known for being one of the largest and deepest lakes west of the Mississippi River, with some of the largest known lake trout.

Sign Up for Text Alerts!
Stay in the Loop on Product Drops and Exciting Promotions!
Specs
Blade Steel

Magnacut Stainless Steel

Design

Full Tang Construction

Overall Length

12.5"

Blade Length

7"

Knife Weight

4.6 Oz

Blade Finish

Black Cerakote

Handle Material

G-10

Manufactured

100% Made in the USA

Hand Finished

in Montana
Would also like a more compact version!
Awesome fillet knife. High quality.
Would like to see a more compact version for stream sized trout. (Fishing guides and others could use on bait).
This MKC fillet knife is very well made as usual. Perfect size for fresh and saltwater fish. From steelhead to muskies. Salmon to halibut.
Would really like to have a slightly more compact version for slightly smaller fish.
Nothing better than a quality Made In America product!🇺🇲
Great for meat trimming
I've only used it in the kitchen so far but it's been great for trimming large cuts of meat like brisket. Thin, light, long cutting surface, and super sharp- great knife!
Love it!
Great quality and feel. Very sharp right out of the box. Will be buying another style knife soon.
Great product
Love the knife! Thanks for a quality made in USA product!
Hattori Hanzo
This knife was purchased for an Alaskan fishing trip. When it first showed up I was super excited. When I unsheathed the knife it had an amazing feel to it! I imagine that it was the same feeling that Beatrix Kiddo (The Bride) felt when she unsheathed the Hattori Hanzo sword for the first time in Kill Bill. I was eager to see how it would perform. I purchased some fillet gloves to be extra cautious. My cousin used the knife on our trip, as he has filleted more fish than any other none professional guide that I know. He has used many many knifes throughout the years. Very professional In his filleting skills. He has done well over 100 salmon so far with the knife, and it is still going strong. It cuts like butter. Takes out the rib bones with ease. He said "if 5 stars is the highest, then give it 7 stars. Hands down the best fillet knife I've ever used. Nothing has been even close to this knife".
I'm very pleased with the knife, it has exceeded expectations. Thanks MKC for a great product!!