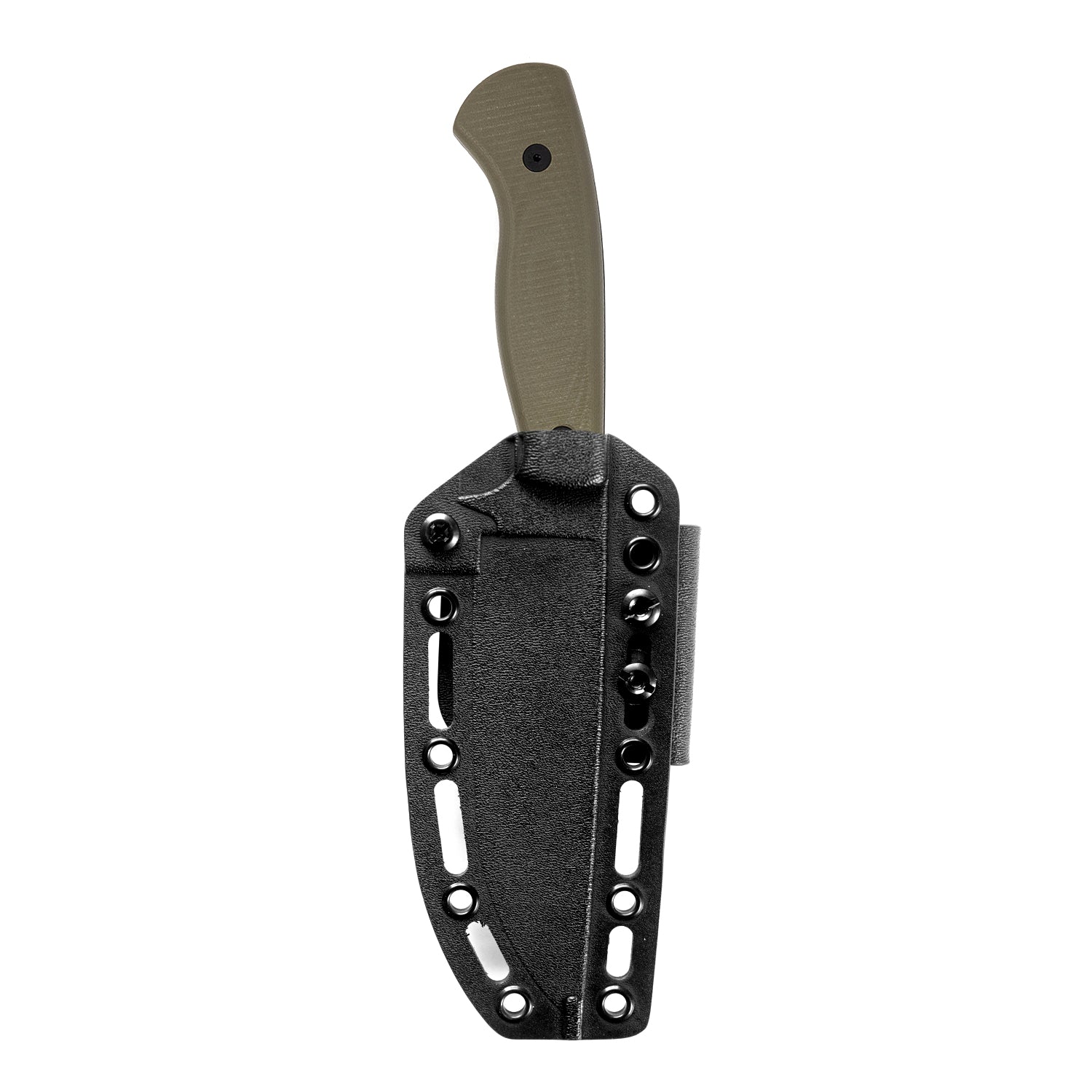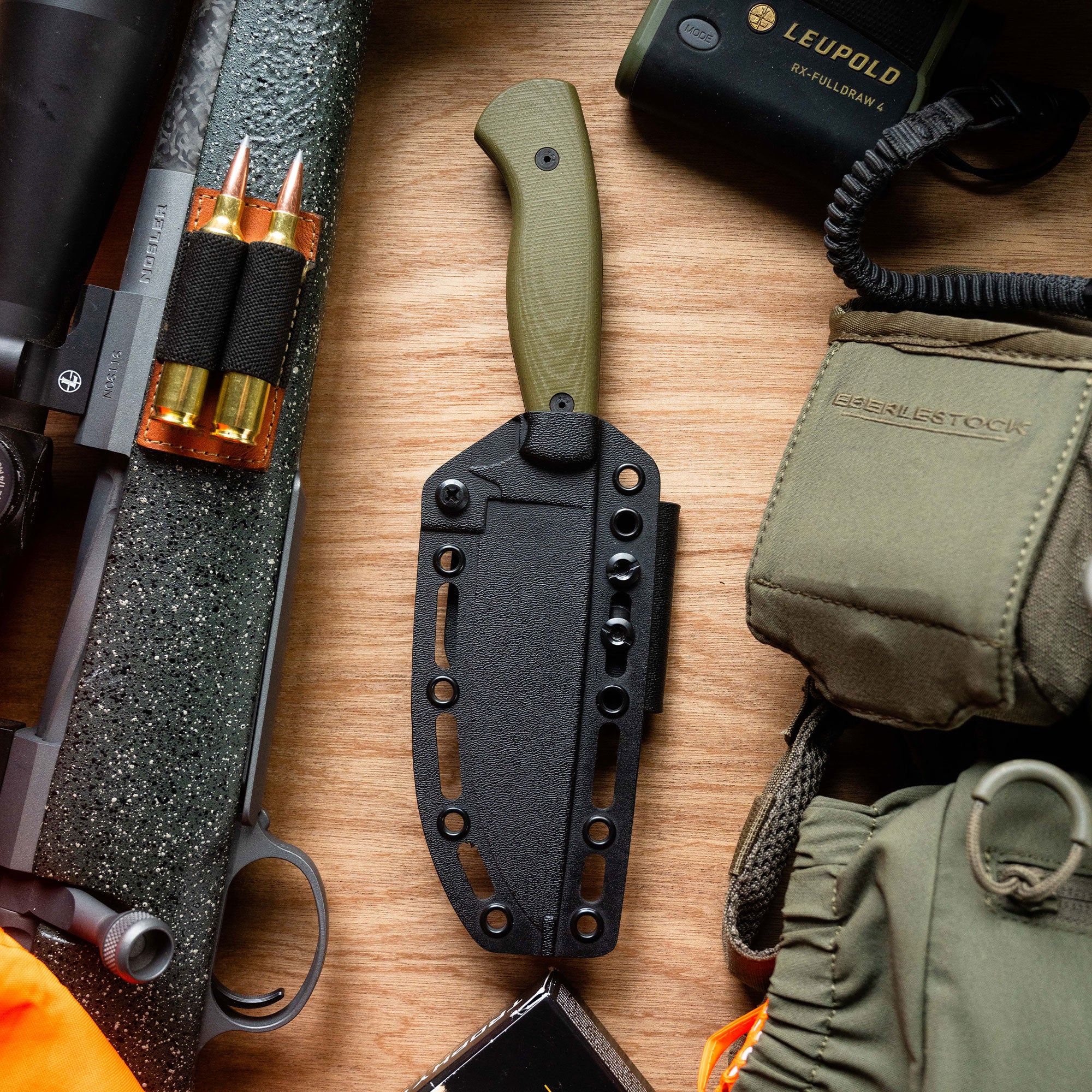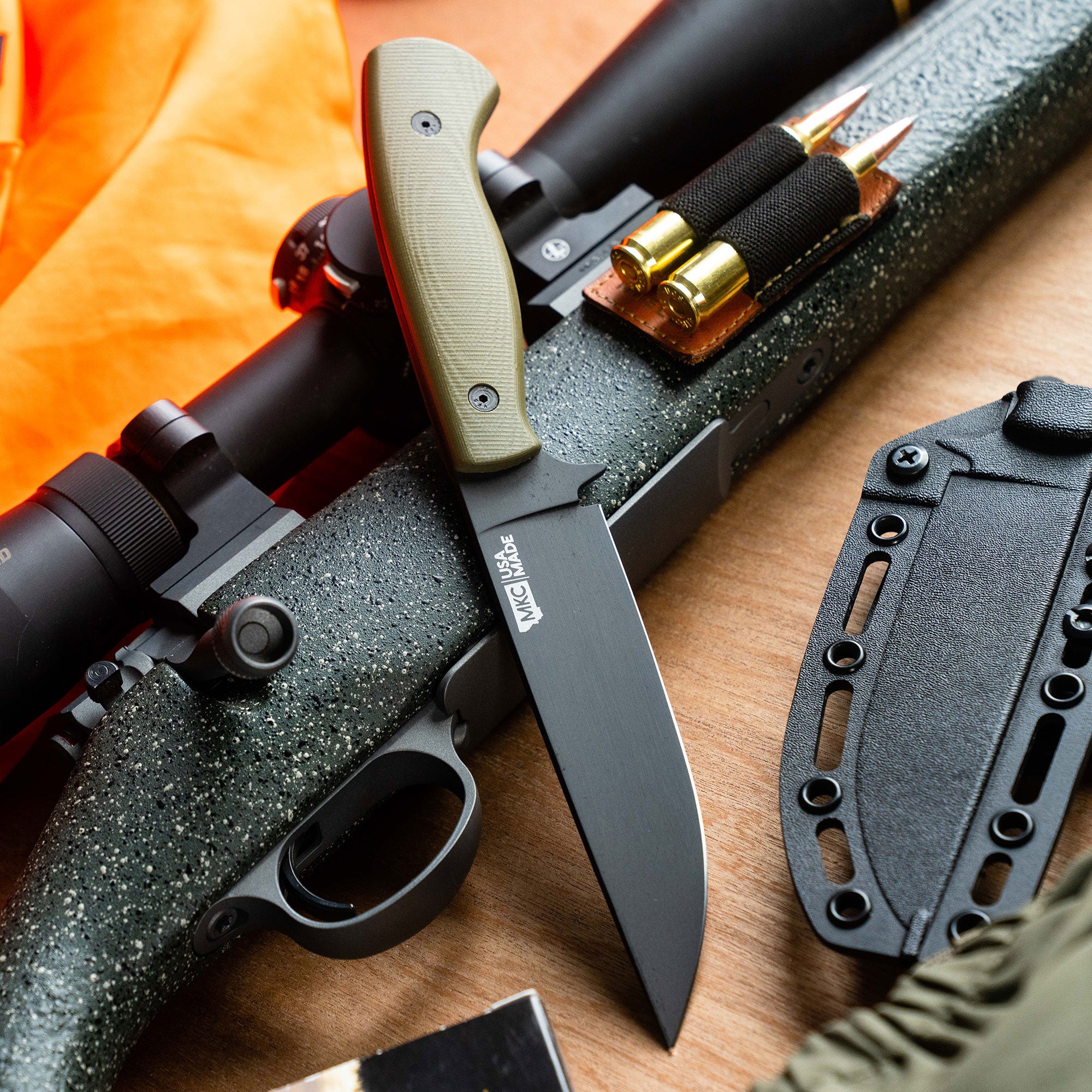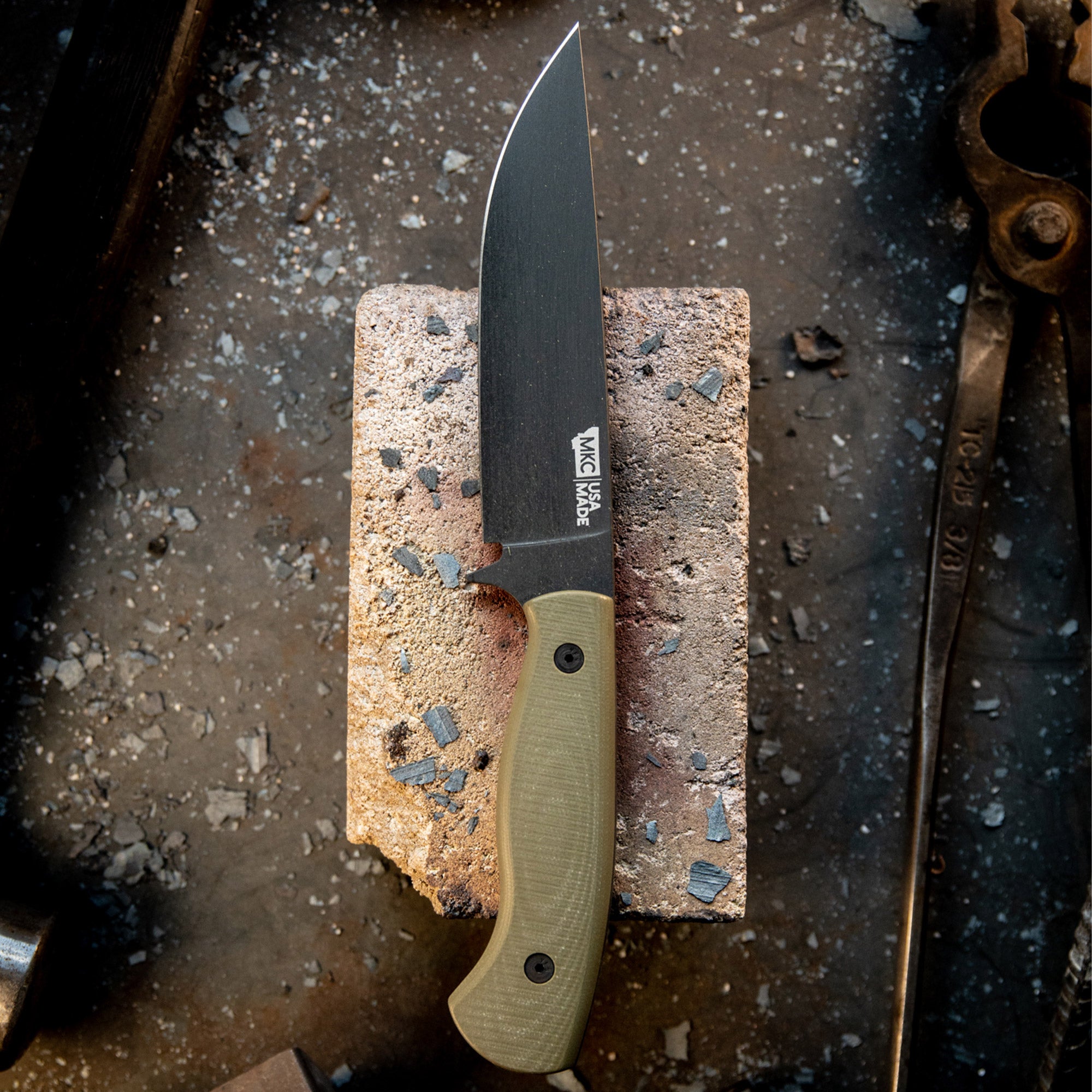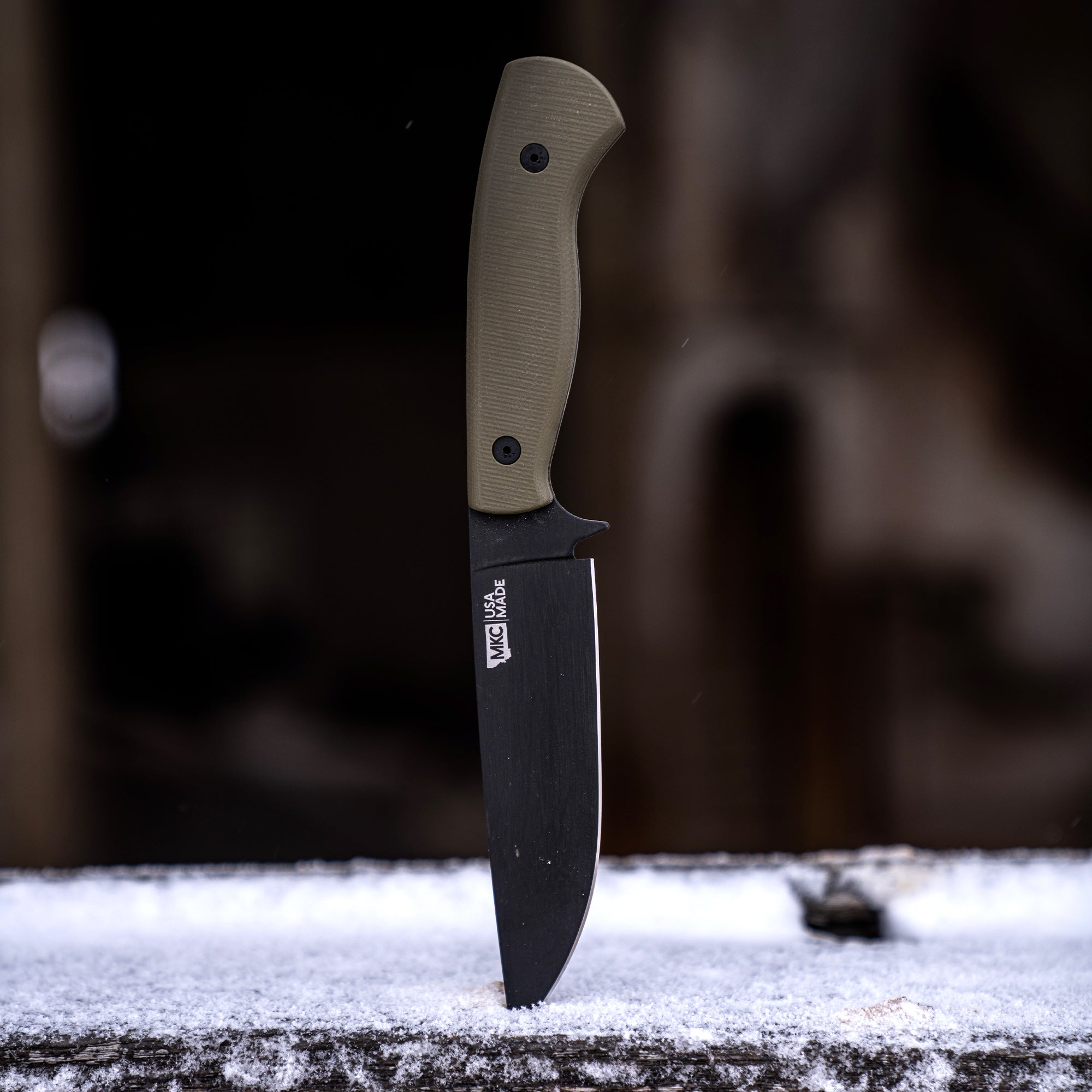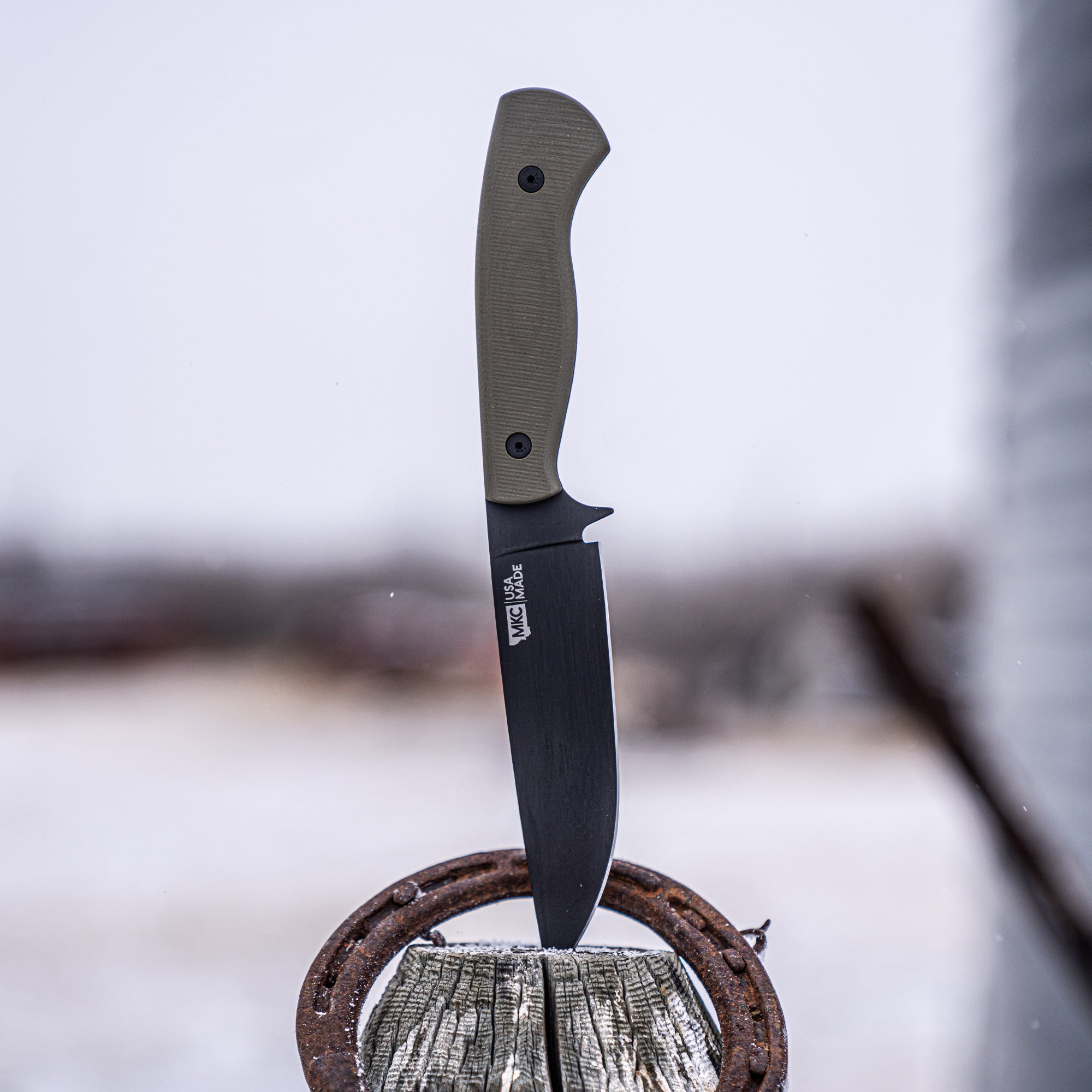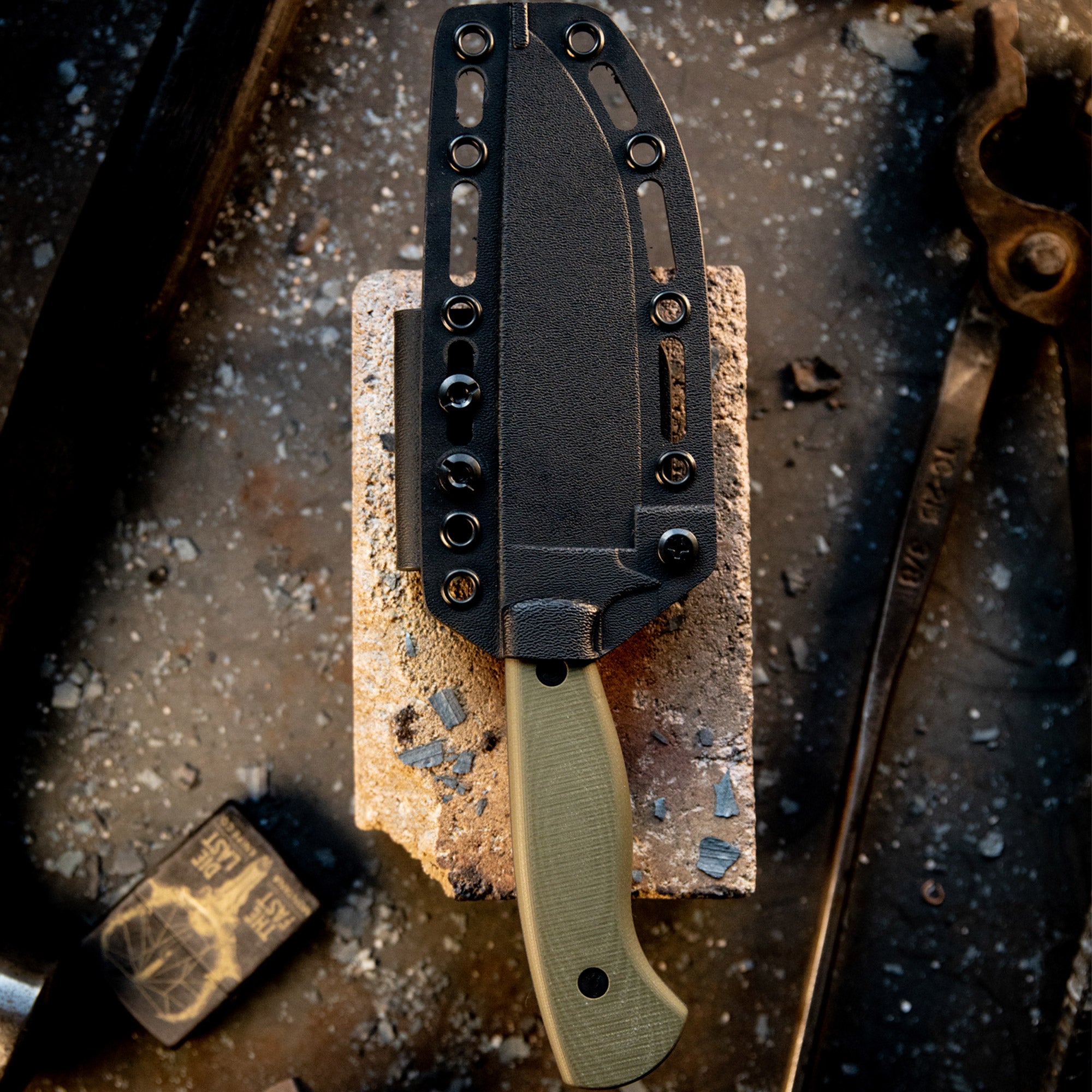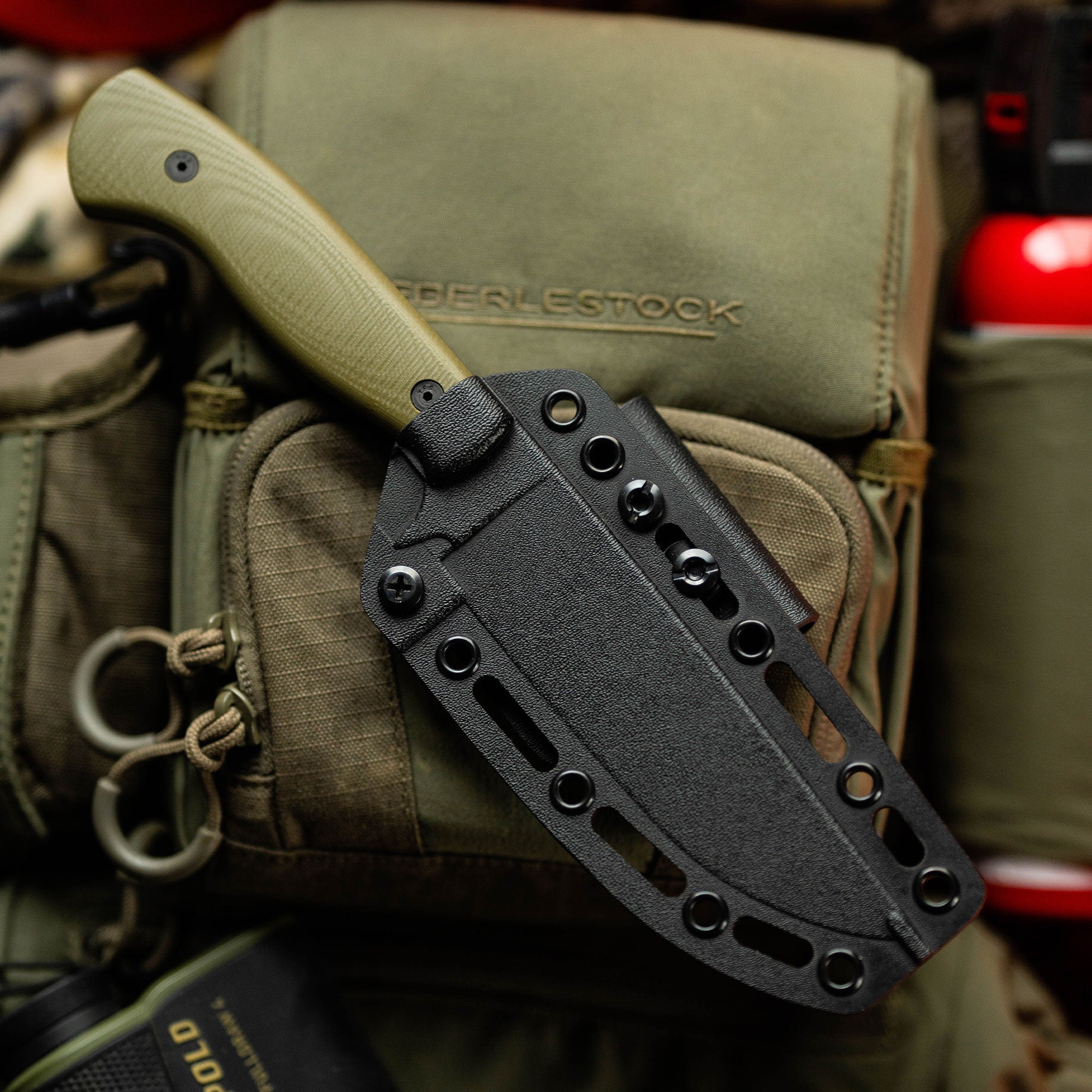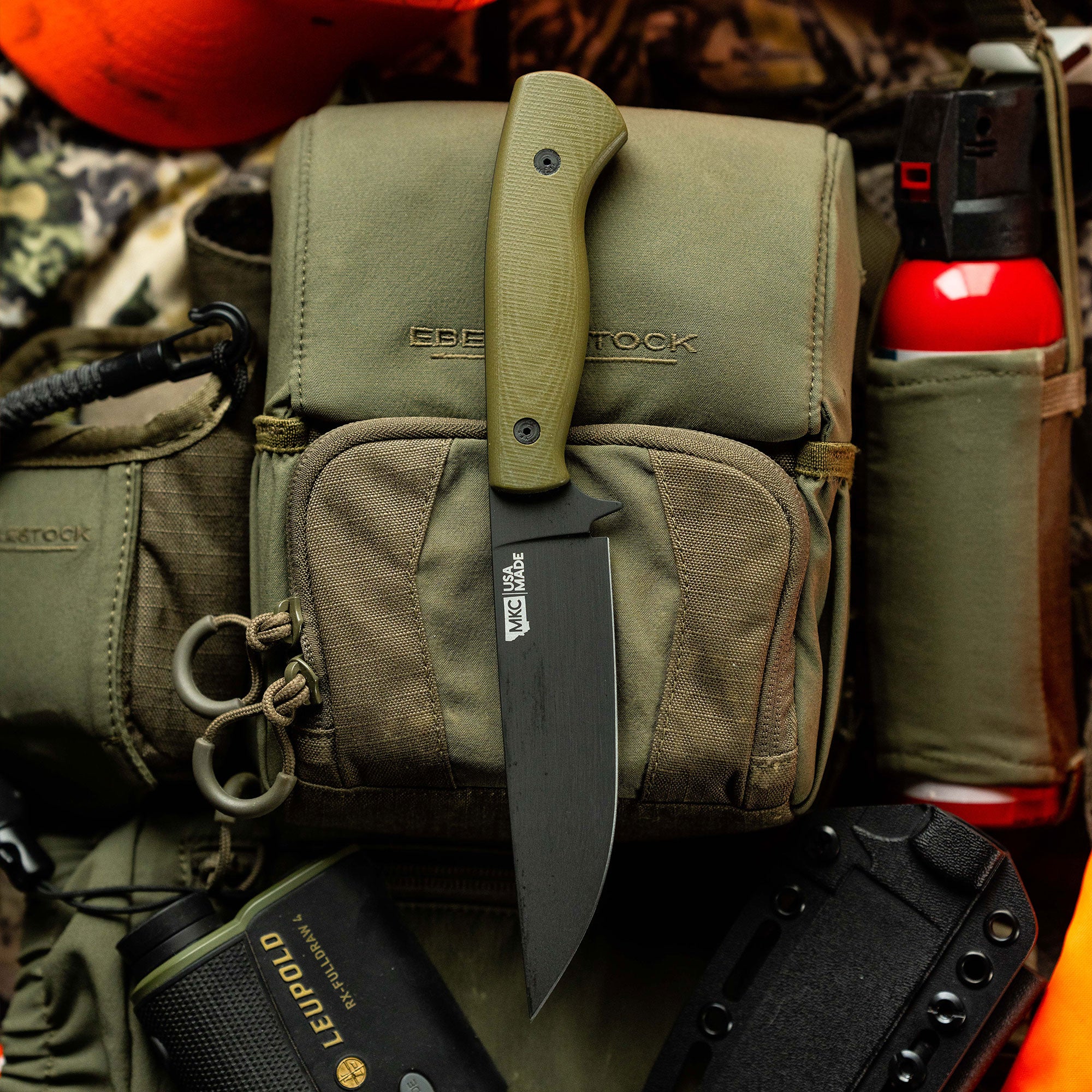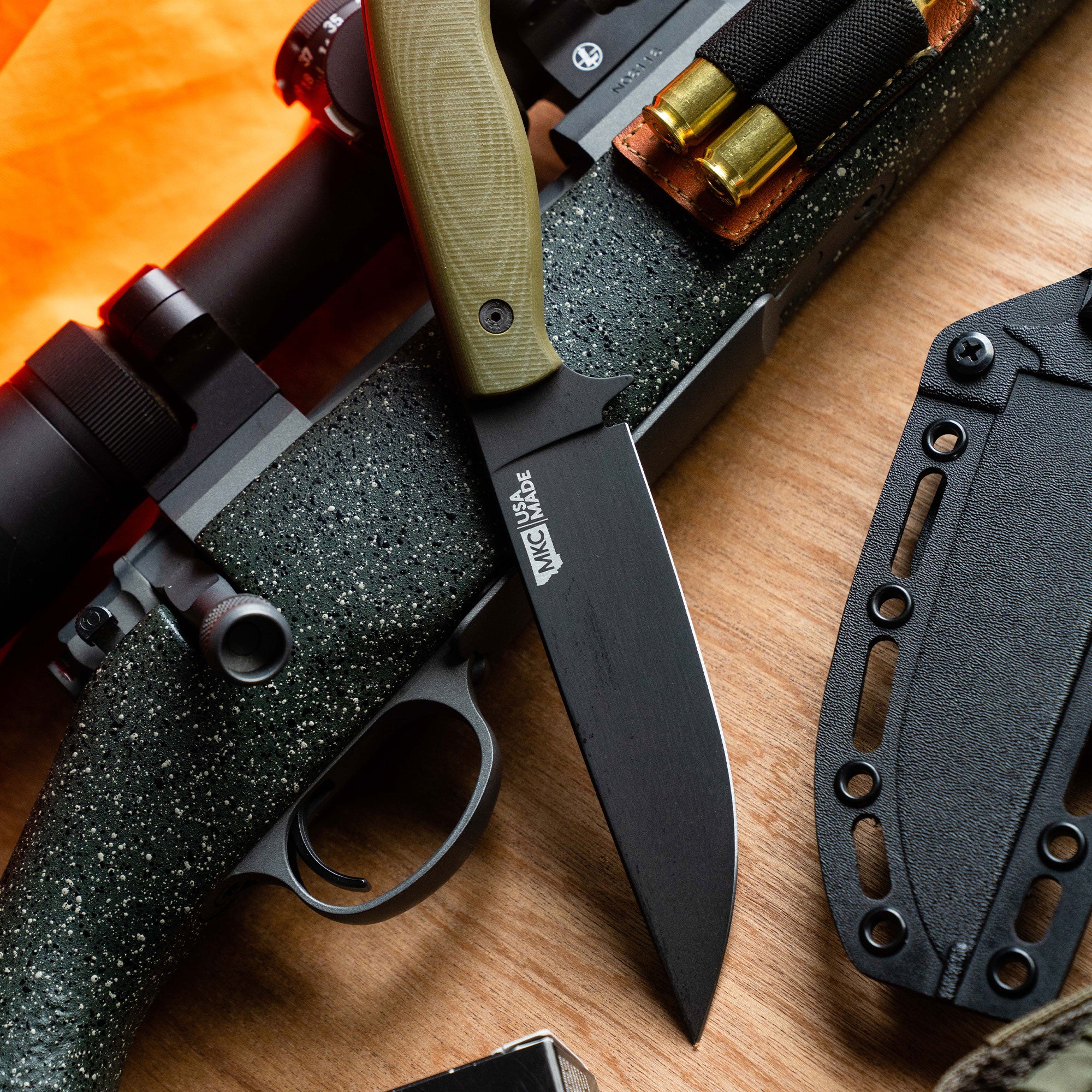 SUPER CUB - DROP POINT HUNTER - OLIVE
The Ultimate Hunting Blade.

At Montana Knife Company, we've made a name for ourselves designing compact hunting knives meant for ultralight packing. With the Super Cub, we've broken our own mold and gone big. Measuring 9 7/8″, the Super Cub is our longest and strongest hunting blade, capable of taking on any job you encounter in the field — from field dressing, gutting, and deboning to fieldcraft tasks like chopping, prying, and batoning wood.
The Super Cub knife is designed to withstand the toughest environments. It takes its name from the Piper Super Cub airplane, known for transporting hunters and adventurers to the most remote backcountry locations. For any situation a Super Cub plane can put you in, the MKC Super Cub can get you out. 
Sign Up for Text Alerts!
Stay in the Loop on Product Drops and Exciting Promotions!
Specs
Blade Steel

52100 Ball Bearing Steel

Design

Full Tang Construction

Overall Length

9 7/8"

Blade Length

5 3/8"

Blade Thickness

0.140"

Knife Weight

6.0 Oz

Black Parkerized Finish

Minimize Glare & Rust

Blade Finish

Black Parkerized

Handle Material

G-10

Manufactured

100% Made in the USA

Hand Finished

in Montana
Super Cub-Blaze Orange
Beautiful knife, very sharp. Fits hand perfectly.
Rodney,
The Supercub is more than enough for almost any task! Glad you like it and thank you for the review!
Bright Edge
What a great knife. Feels great in the hands and makes It a breeze for breaking down a harvest. Extreemly sharp and just the right size in the field. This knife exceeded my expectations in every way. Worth every penny and extreemly happy its made here in the USA. Will be buying more knives from them.
Reese,
That's awesome to hear! The Supercub is a mighty knife, and the blaze orange cerakote is incredibly handy to have on the blade as well - especially for the size. Thanks for the great review!
Orange supercub
What a beautiful knife, seems like just a show piece but really great quality
Tom,
Thanks for the review! We are really pleased with the way the Super Cubs turned out as far as looks go, but like all of our knives it's a work horse too!
Great knife
Well made great finish. Really sharpe feels and fits my hand great .well pleased with
Super cub knife.
Randy,
Awesome! Those Super Cubs are a great all around knife for many different activities. Glad to hear you're enjoying it and thanks for the review!
Excellent craftsmanship as always
This is my 5th knife from these guys. The quality of their product speaks for itself. Keep up the good work. I'll be buying more.
Jason,
Awesome!! Thank you so much for your support!