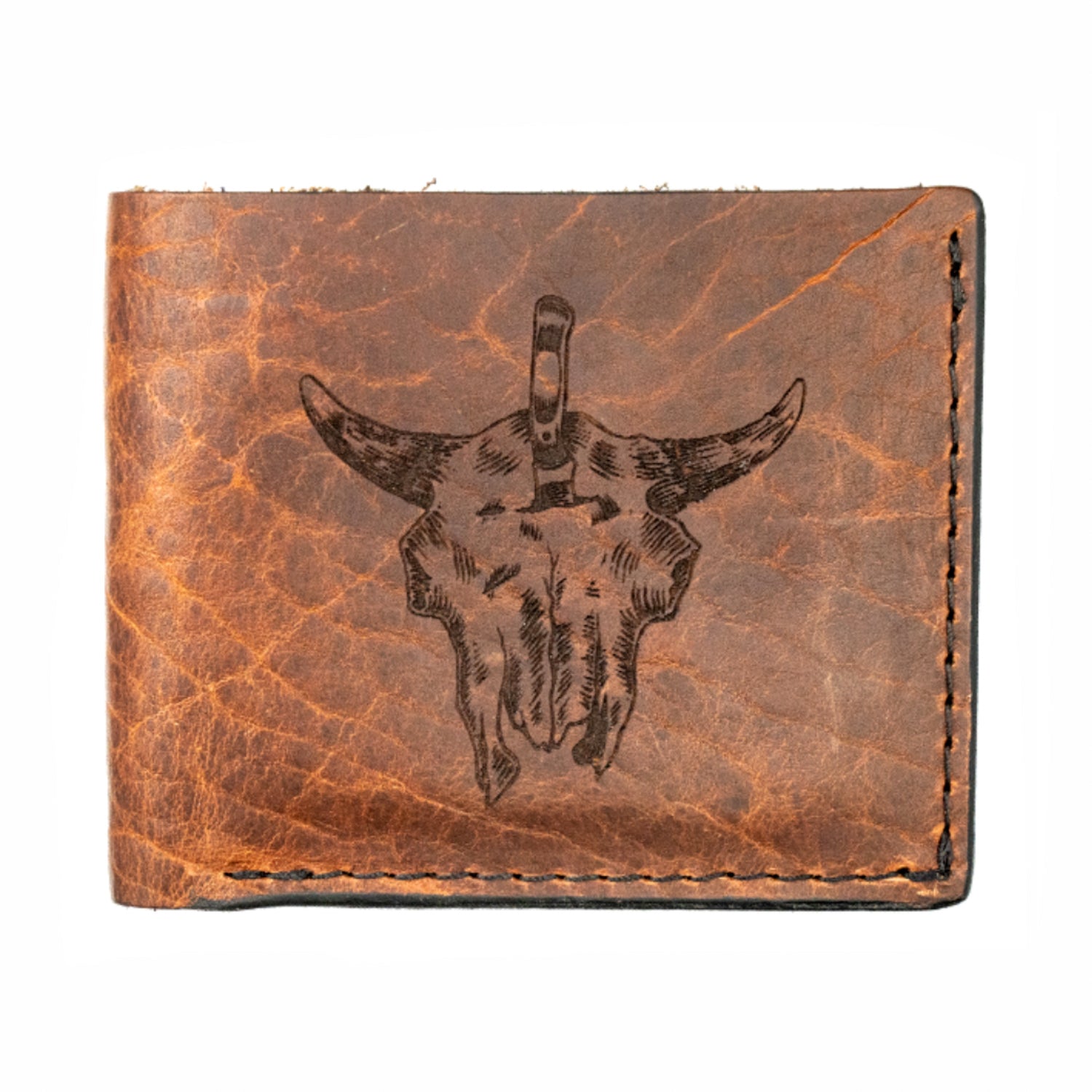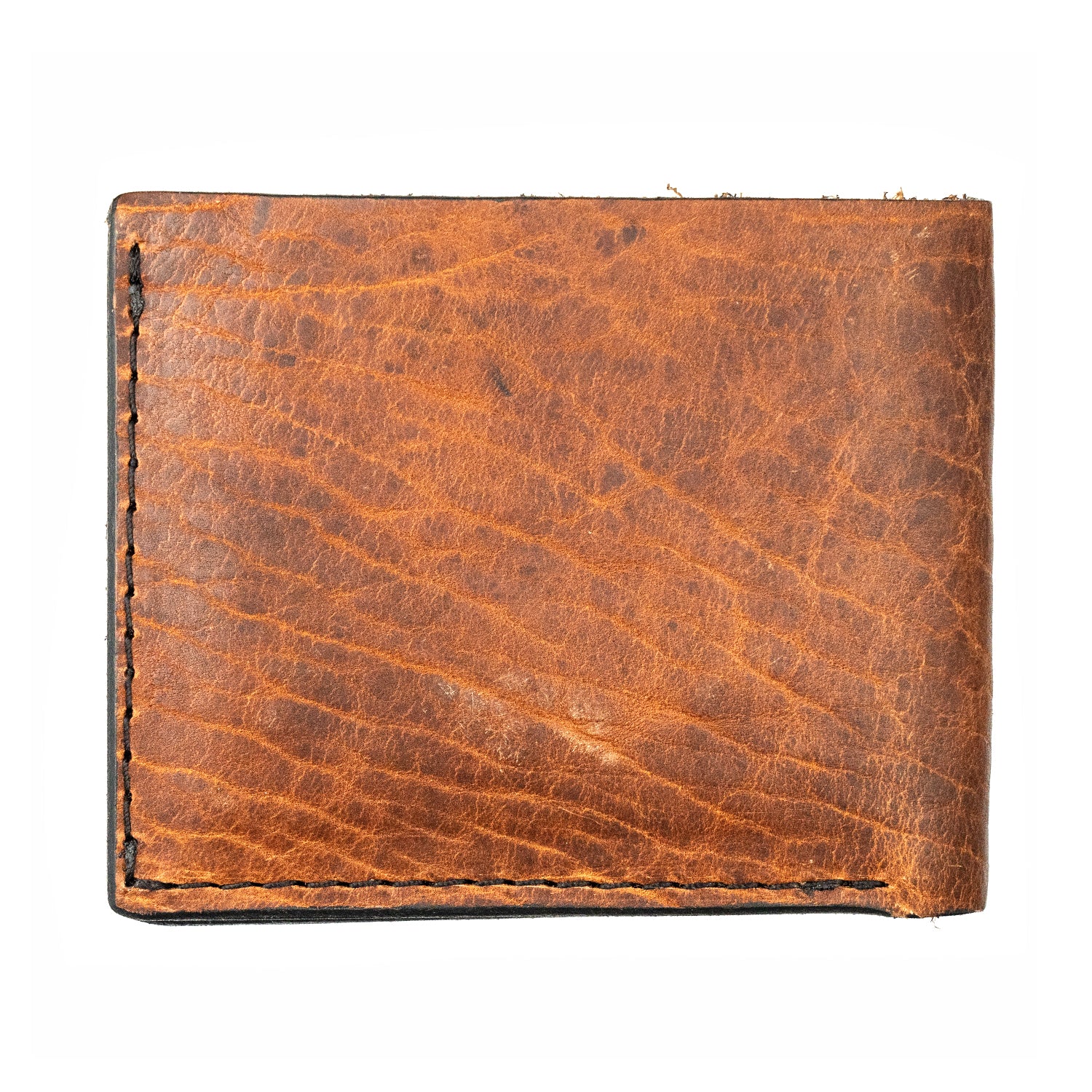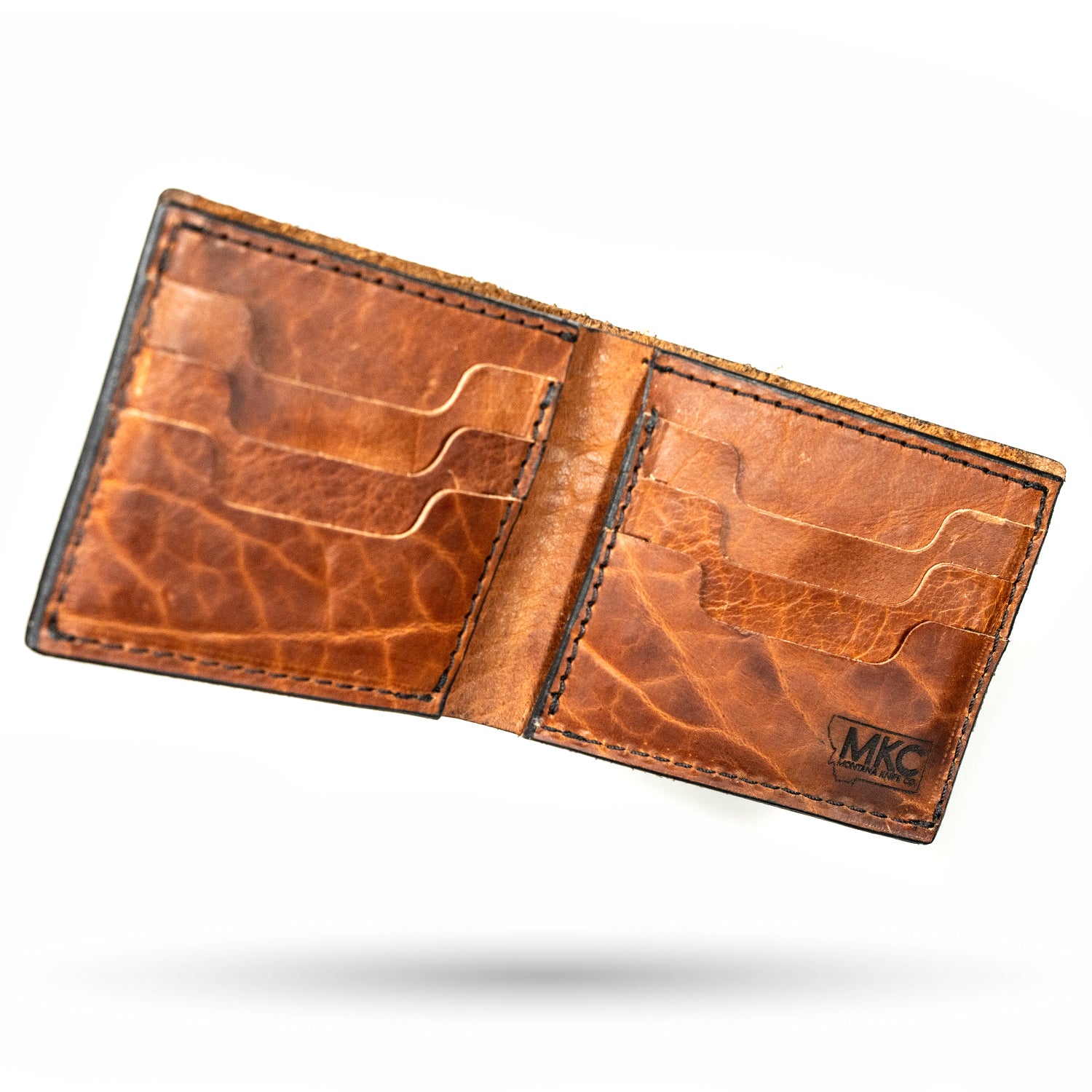 MKC BISON SKULL - LEATHER WALLET
MKC BISON SKULL - LEATHER WALLET
Montana Knife Company™ Bison Skull  Leather Wallet is handcrafted and made of premium Leather by Francesca at Teton Leather Company. 
American Bison Leather
Hand made

6 cc Pockets

1 Cash Slot
ABOUT TETON LEATHER COMPANY AND FRANCESCA:

From a young age, Francesca has been fully immersed in the world of knives. Spending time in her Father's bladesmithing shop, watching his finely tuned skills at work, Francesca developed an eye for detail and appreciation for the art of knife making. At the age of 15, Francesca made her first knife, starting with a bar of steel and a block of wood, she forged and ground her way to a fully functional and aesthetically appealing hunting knife.
Throughout the years Francesca has pushed to develop and refine her art. After marrying her Husband-and now coworker (Zach) in 2013, Francesca and her Husband prepared to welcome their little girl into the world, starting with a knifemaking hiatus in early 2016
"After having Olivia, I knew that most of my time would be in the house with her, but I also had this insatiable artistic itch and that's when I started ordering in leather hides and slowly acquiring tools and practicing on some crazy idea that had popped into my head. It's crazy how many random projects I completely failed on, but more and more often my projects were really coming to life. I spent my free time learning all that I could about leather, and my love for it grew, along with my artistic vision. Creating something unique that can be enjoyed by others is very fulfilling, I pour a piece of myself into every custom project."
Francesca is a full-time Leather Artisan, specializing in custom sheaths, hand dyeing, and commissioned high-end custom projects. She produces a limited batch of knives every year for her collectors & plans to continually expand her artistic repertoire.