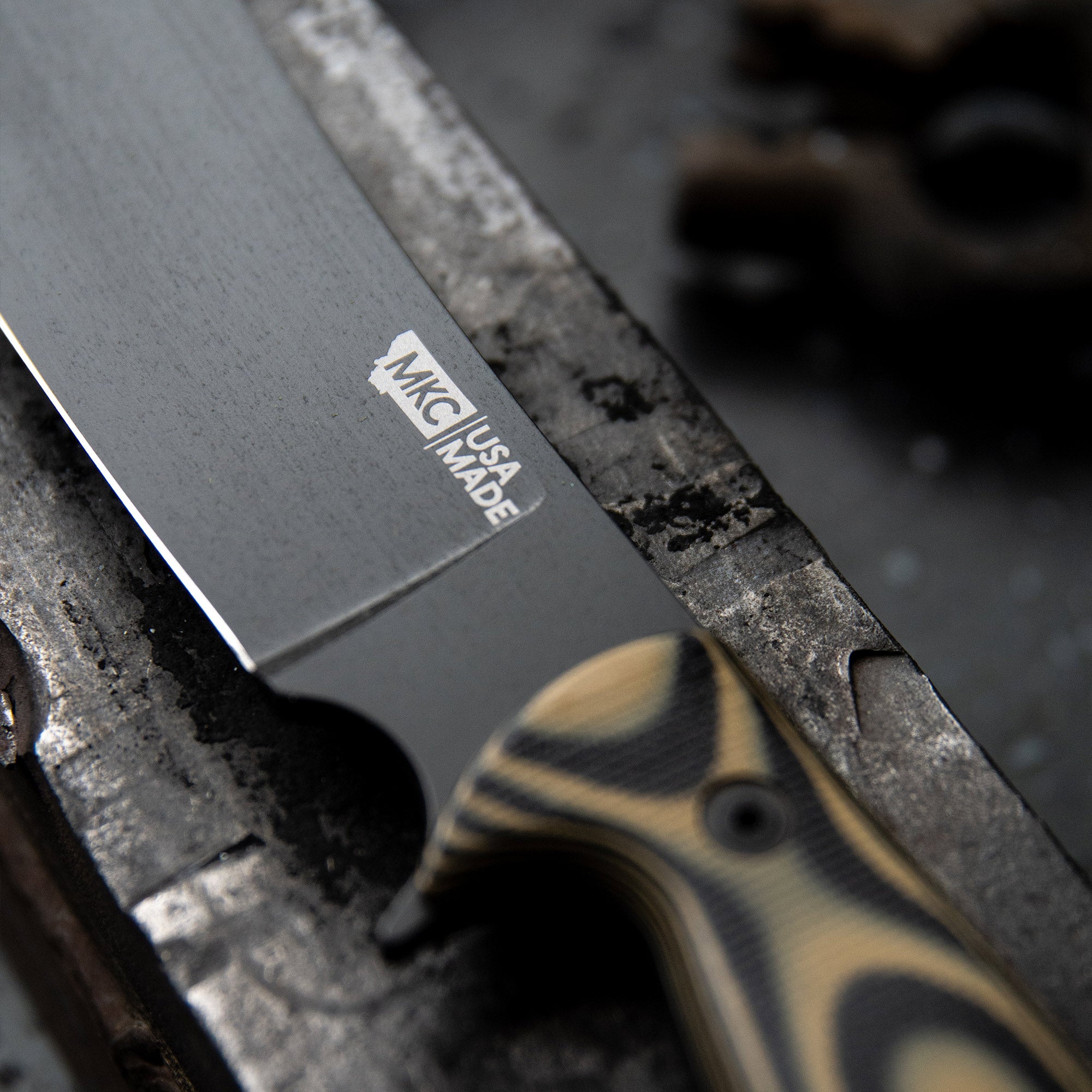 THE MARSHALL BUSHCRAFT KNIFE - TAN & BLACK
Chop. Cut. Pound. Dig. Camp. Survive.
As our biggest, widest, thickest blade yet, the Marshall Bushcraft Knife is truly the boss of the MKC lineup. Unlike our smaller, lighter hunting knives, the Marshall is specifically designed for bushcraft.

Measuring 12 5/8″ from tip to end with a 0.170″ spine, it's stout enough to chop and baton wood for fire and shelter, split kindling, pound tent stakes, dig holes, cut rope and cordage, dress game, prep food, and assist in self defense.

The Marshall takes its name from the Bob Marshall Wilderness Area in Western Montana, known for its breathtaking landscape and high numbers of grizzly bears, wolves, elk, moose, cougars, and goats. "The Bob" will challenge even the most seasoned hunters and adventurers, and the MKC Marshall Bushcraft is the ideal companion.