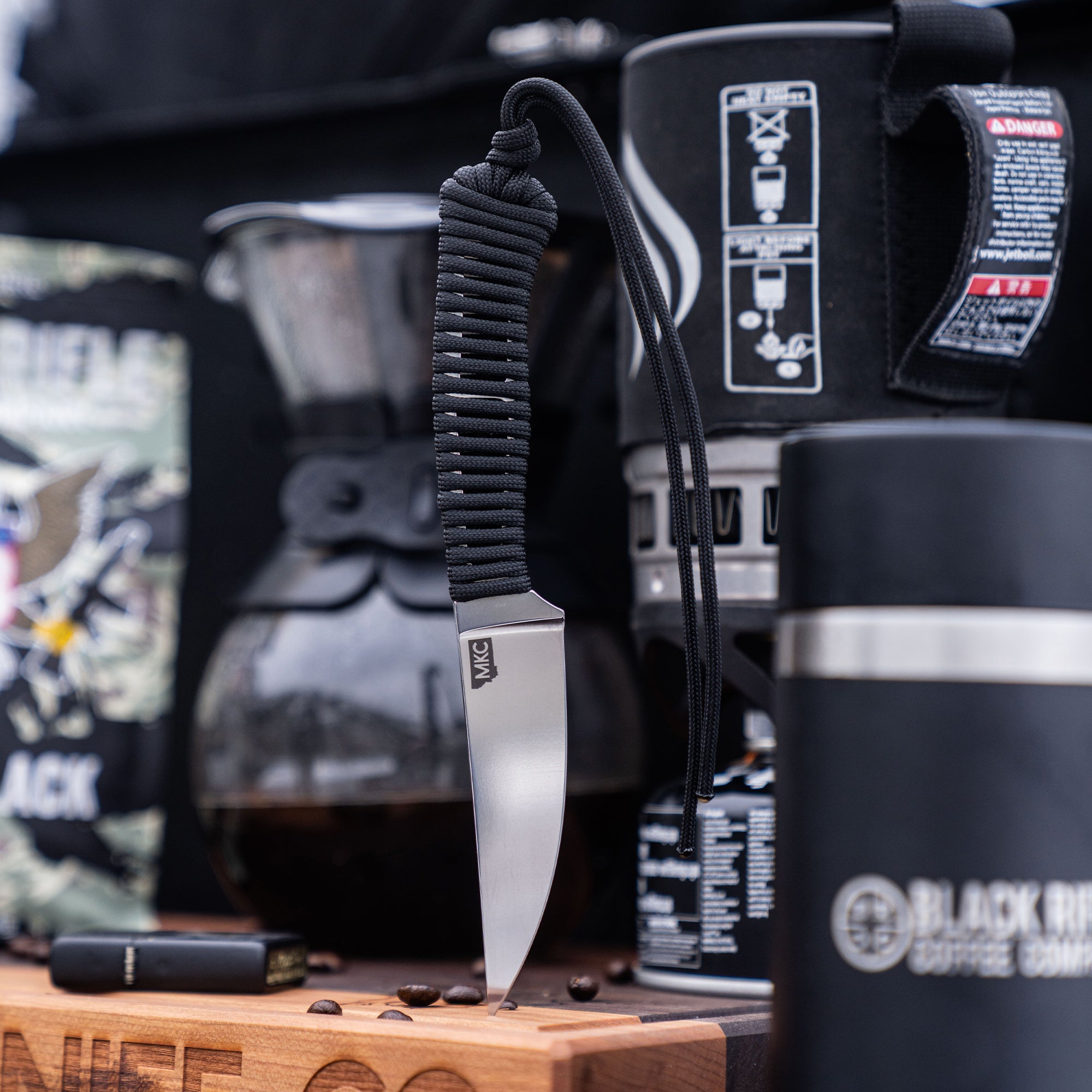 MAGNACUT SPEEDGOAT - BLACK
TOUGH. SHARP. VERSATILE. ADAPTABLE. REMARKABLY LIGHT.
It isn't hard to see why The Speedgoat is one of our most popular blades. It can handle just about anything — from caping, gutting, skinning, and deboning an elk to cleaning fish, cutting line, and so much more. And at just 1.7 oz, this do-it-all blade is specifically crafted to be packed to the most difficult-to-access locations so you can pursue your passions faster.

The Speedgoat takes its name from the Pronghorn Antelope native to Montana and the American West. As the fastest land mammal in the Western Hemisphere, it moves through the toughest terrain with speed and precision, making it the perfect symbol for our lightest hunting blade.
Available Colors:
Sign Up for Text Alerts!
Stay in the Loop on Product Drops and Exciting Promotions!
Specs
Blade Steel

Magnacut Stainless Steel

Design

Full Tang Construction

Overall Length

7 3/4"

Blade Length

3 3/4"

Blade Thickness

.095"

Knife Weight

1.7 Oz

Handle Material

USA Paracord

Manufactured

100% Made in the USA

Hand Finished

in Montana
No regrets, worth every penny.
I have a lot of heirloom knives and don't usually buy expensive knives. The Speed Goat has proven its value already. After killing a 200+ pound hog over the weekend I was able to skin it with speed and efficiency. I love it.
Magna - Goat
Amazing blade for breaking down critters as well as camp kitchen slicer .
I would like to see an option for heavy texture G-10 handle scales as I have a hard time with the thin handle wrap but I just prefer a more substantial handle and maybe a matte or stonewash finish .
Speed Goat Megnacut
Great knife but didn't like the belt clip, replaced it with a TEK-LOK by Blade Tech.
Thanks for the review and the feedback, Eddie!
Speedgoat (Magnacut)
Perfect EDC can handle anything in my daily choirs. I haven't had it long enough to dress out any game but can't see any reason it won't be great.
JR,
We think you'll find the Speedgoat to be quite the knife for the smaller size and ultra lightweight. Countless animals have been field dressed with one! Thanks for the review and good luck out there this season!
Excellent Addition!
I bought the Magnacut speed goat to go along with my mini speed goat. The Mini is perfect for skinning out smaller animals as well as camping out deer sized animals. The Magnacut Speed Goat will be my go to blade for working up larger game.
Steven,
That's a great pair of Goats! The Mini is quite the capable knife - our friend Cole Kramer has skinned Alaskan brown bears with them! Good luck out there this season and thank you for the review!