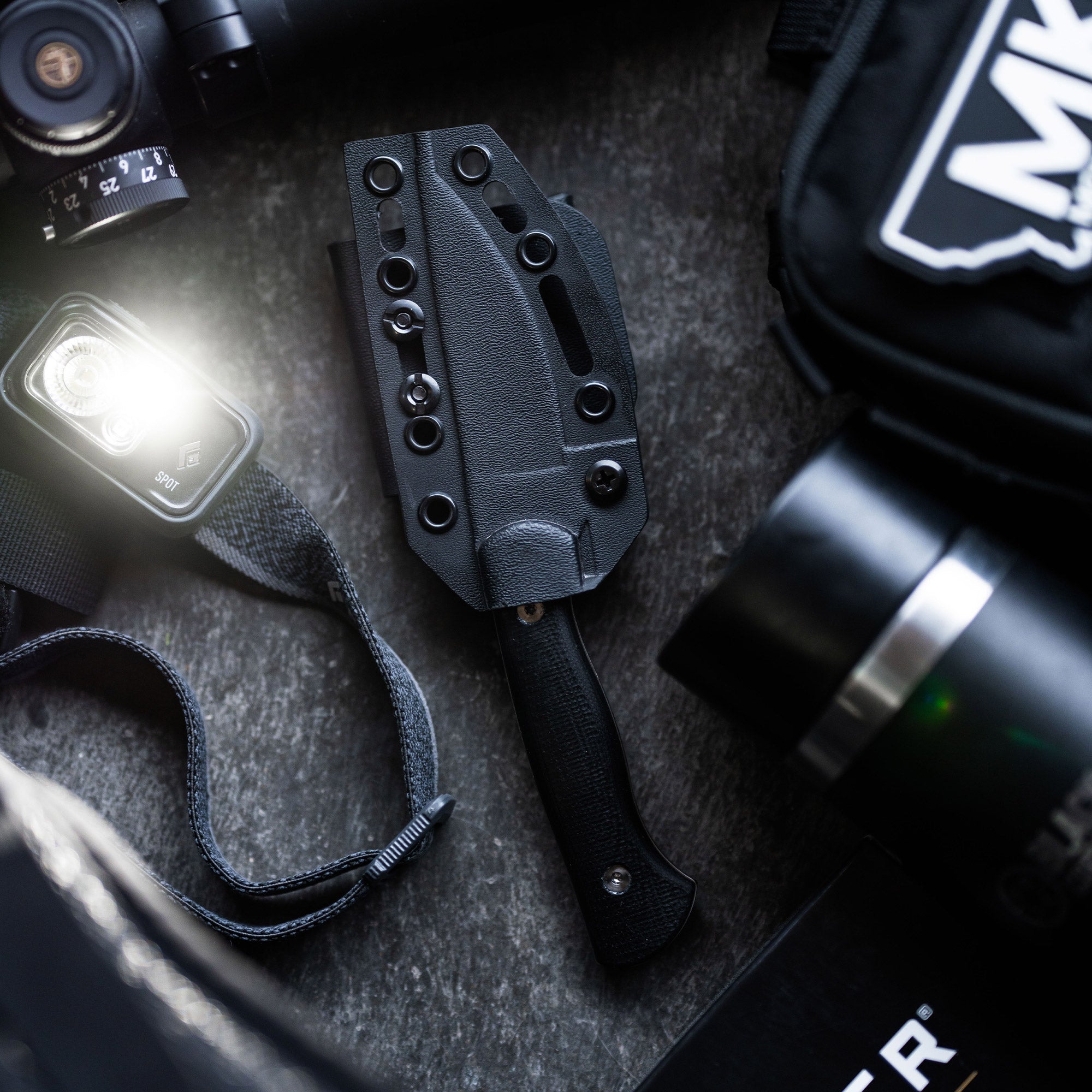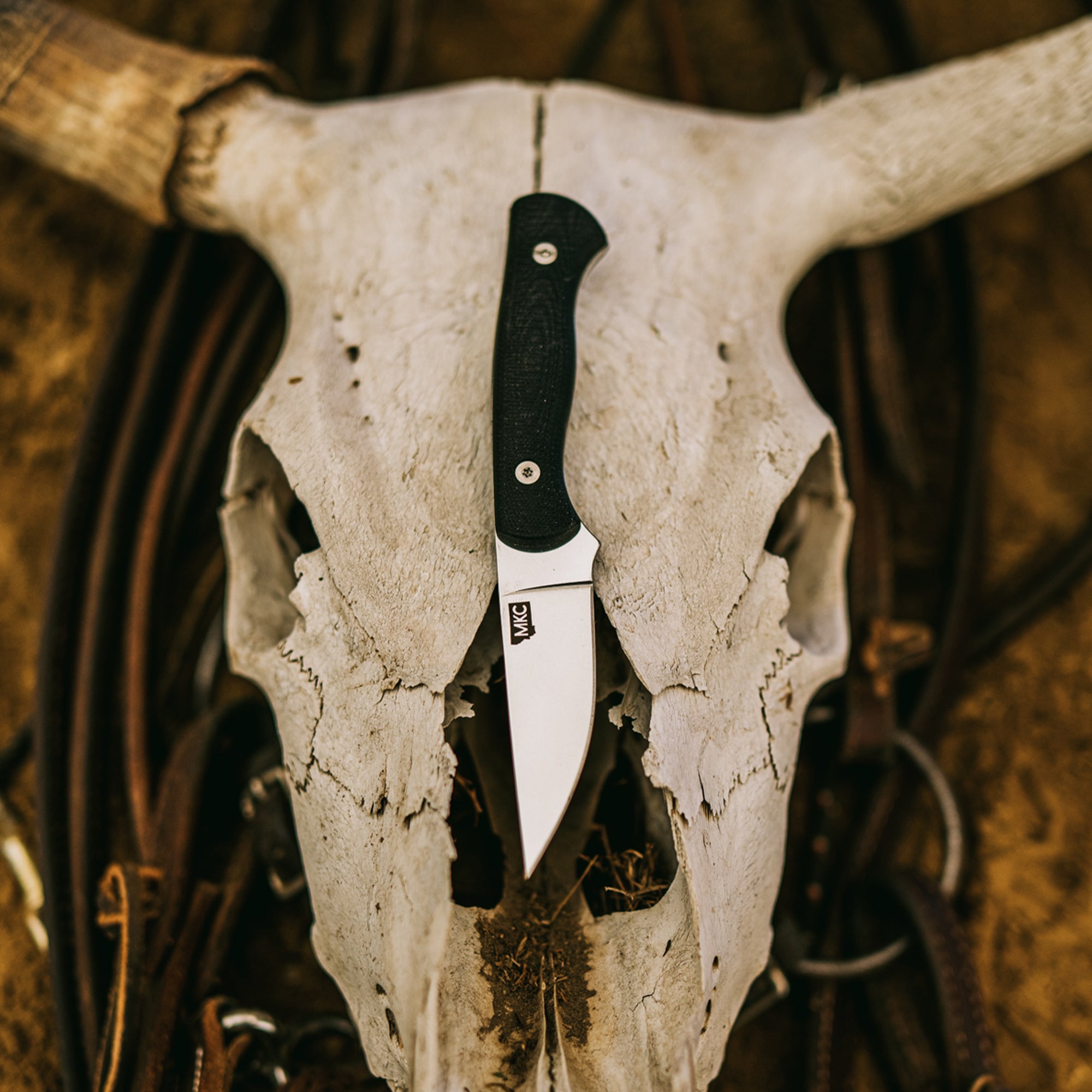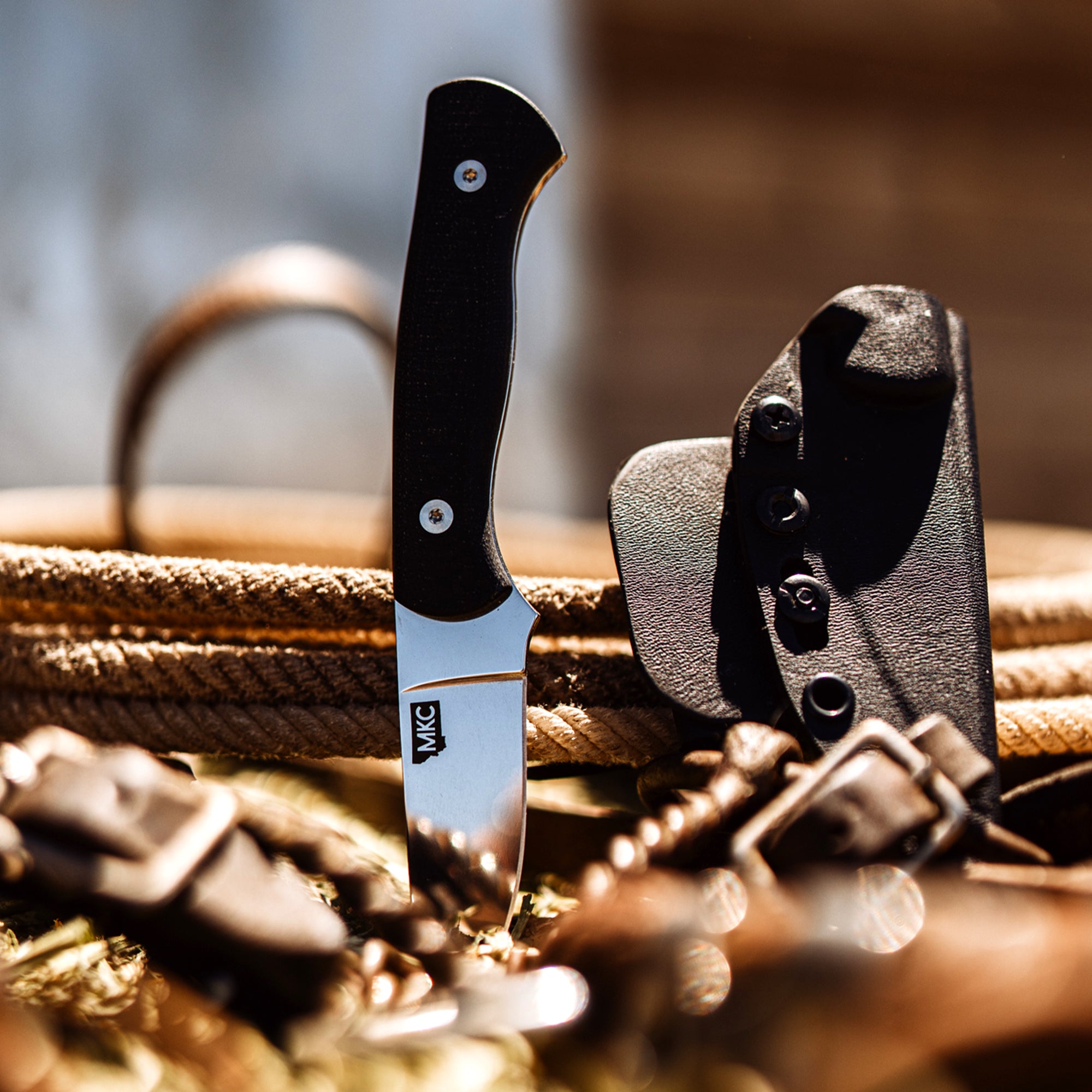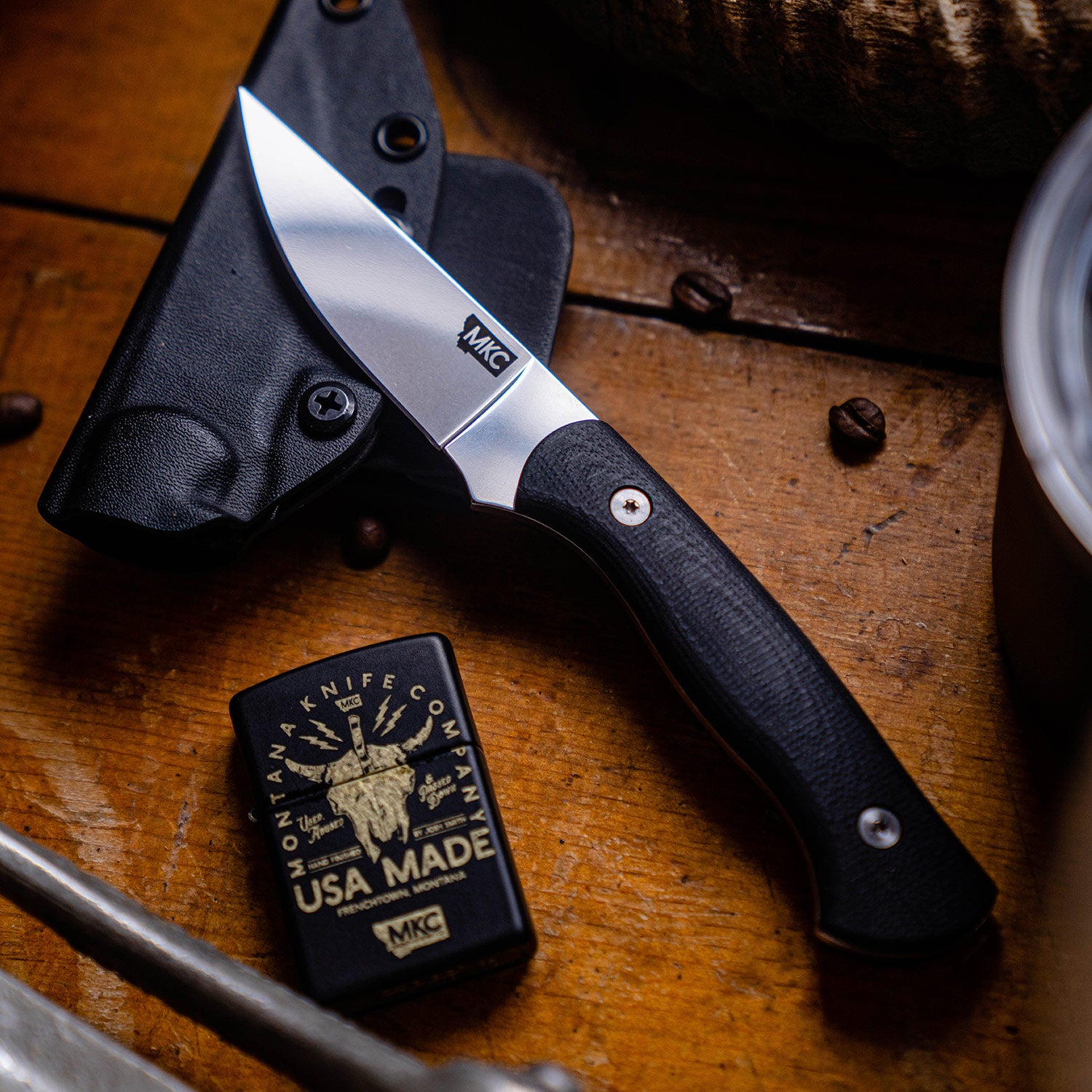 MAGNACUT BLACKFOOT 2.0 - BLACK
Do-It-All, Done Right.
The Only Hunting Knife You'll Ever Need
When Master Bladesmith Josh Smith launched Montana Knife Company, he set out to create the ultimate do-it-all knife — small and light enough to pack on a goat hunt, durable enough to completely field dress a moose, and shaped to gut, cape, skin, and debone with ease. He called this flagship knife "The Blackfoot," and it remains his go-to blade. Paired with MAGNACUT stainless steel, our most complete hunting knife is more wear and corrosion-resistant than ever, standing in a class of it's own.
Named for Lincoln, Montana's Blackfoot River Valley where Josh grew up, the Blackfoot 2.0 Magnacut Edition is the ideal companion for every activity in the region: from fly fishing to bird hunting to big game expeditions. It's the perfect fusion of thinness, lightness, sharpness, toughness, and versatility. If you can only take one knife with you in the field, this is it.
Sign Up for Text Alerts!
Stay in the Loop on Product Drops and Exciting Promotions!
Specs
Blade Steel

Magnacut Stainless Steel

Design

Full Tang Construction

Overall Length

7 3/4"

Blade Length

3 1/2"

Blade Thickness

.114"

Knife Weight

3.6 Oz

Handle Material

G-10

Manufactured

100% Made in the USA

Hand Finished

in Montana
Great Knife, False Dimensions
Love the blade profile, sharpness, handle and the sheath is top notch. But this is a knife with 3" of usuable blade, not the advertised 3.5". I am sure it will perform, but I prefer a 4" hunting knife and was convinced the quality would make up for it and then it shows up shortter than advertised. Please revise your specs online so people are aware.
The best
Mirror polish magncut is perfect! Perfect size I'm hunting pheasants Saturday and it is perfect. I waited for the magnacut version... it was hard but I'm so glad I got one. Without a doubt the sharpest knife out of the box I've ever bought. So proud that a man from Montana could make this work of art. Want to send all my knifes for MKC to sharpen. So happy with my purchase! Thank you
Darren,
Thanks for the great review and feedback! The Blackfoot is great for both upland and waterfowl - and especially in the Magnacut steel! Thank you for your support and have a great season out there!
Blackfoot 2.0
As a former Navy SEAL and current cattle rancher / beef producer in MT a good knife has been part of my kit for a long time. I've been through a lot of them. This is by far the best all around knife I've ever had. The craftsmanship and design is as good as they come. These blades are tough and keep their edge longer. Keep it up guys.
Gregory,
Thank you so much for the great review! We could imagine that you put these blades through the ringer and glad to hear that ours is holding up to the task. Thank you for your support!
Solid Knife
I got this to use as a ranch knife. I wear it with one of the custom leather sheaths. It works great horizontal in the small of my back.
Thanks Addison! That's a great place to carry in the small of the back, and Teton Leather Company made a great sheath just for that too!
Beyond expectations
I had entered every giveaway offering anything made by MKC, but my heart was set on the Magnacut Blackfoot. I started saving and waiting for the next time they would drop. When it arrived, I was like a kid at Christmas. When it was in my hand, I was amazed at how light it was while still feeling rugged and solid. The polished finish blew me away. Photos online do not do it justice as the blade has literally a mirror-like finish. I'm hoping to get it bloody this year as it inspired me to get back into hunting again. Knowing this knife was made for hunters, by hunters gives me confidence it won't let me down.