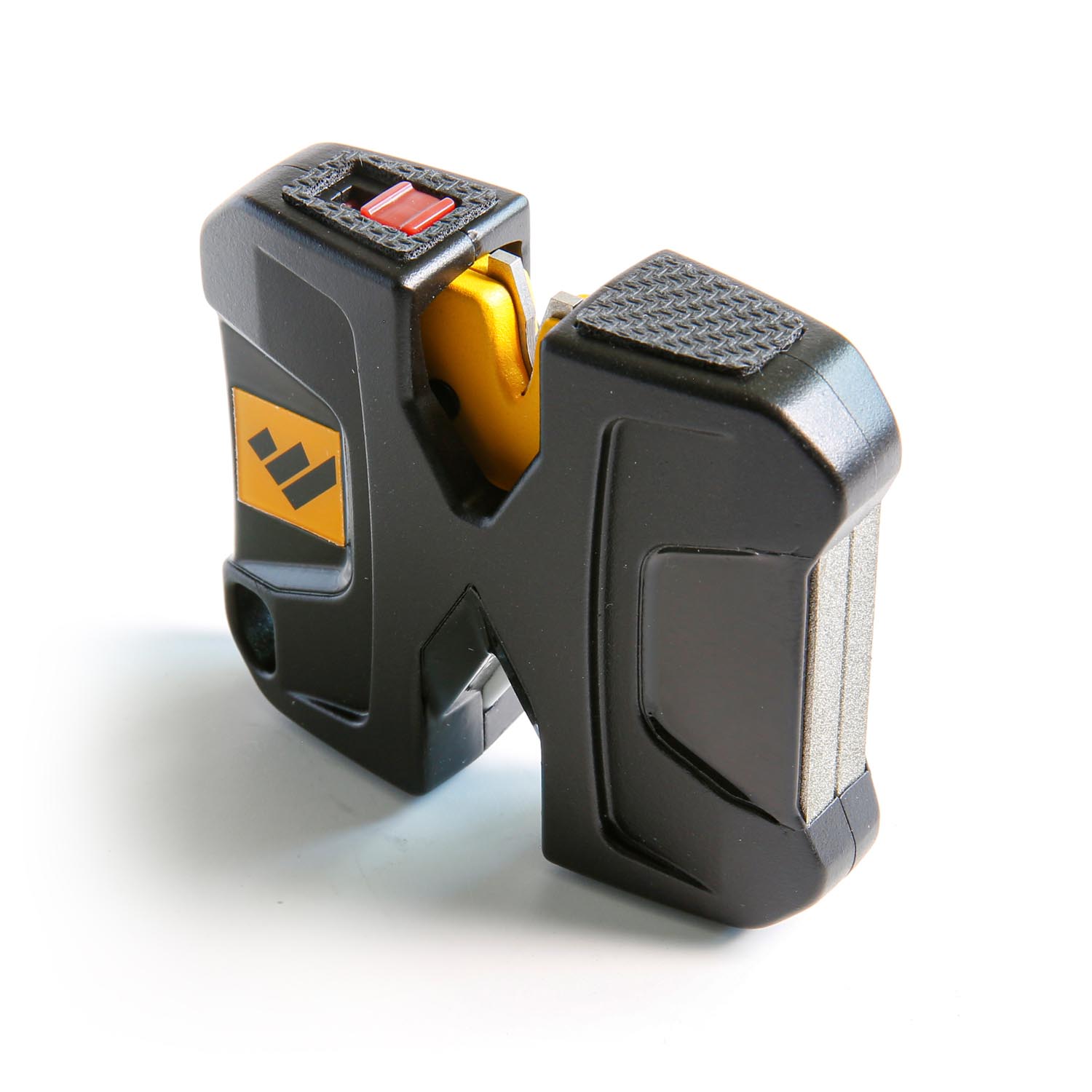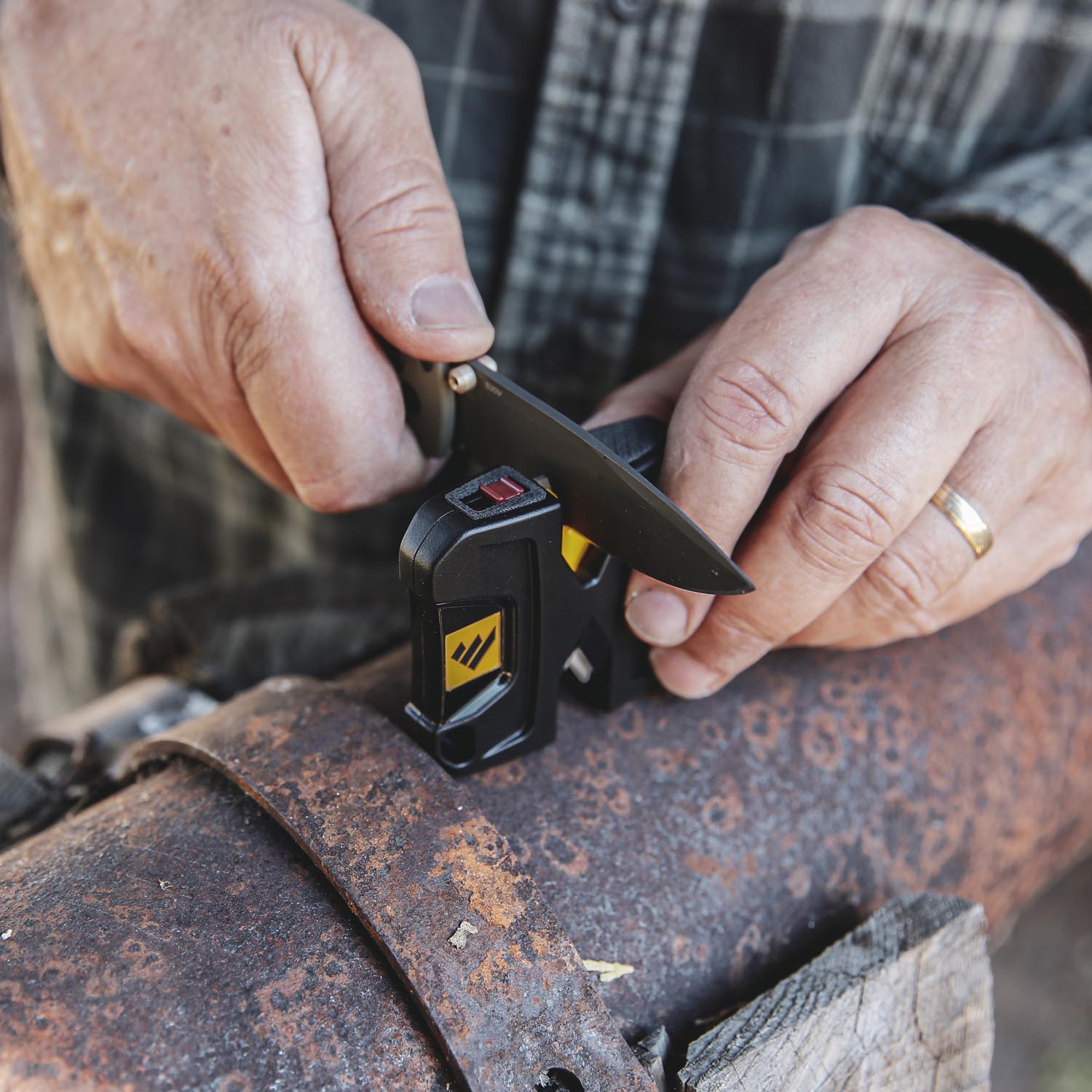 WORK SHARP - PIVOT KNIFE SHARPENER™ WITH PIVOT-RESPONSE™ AND CONVEX-CARBIDE™
The Pivot Knife Sharpener™ is your pocket-sized entry into sharpening and honing your knives.
SHARPEN AND HONE
Carbide and ceramic sharpening slots create and finish a sharp edge.
PIVOT-RESPONSE™ TECHNOLOGY
Exclusive Pivot-Response™ Technology follows the curve of the blade for an easier, more consistent edge.

CONVEX-CARBIDE™
Work Sharp® is the only pull-through knife sharpener line with Convex-Carbide™ technology that sharpens to a true Convex-Carbide™ edge for superior edge retention and durability.
The Work Sharp® Pivot Knife Sharpener™ is a fast, easy and effective way to sharpen any knife you own. The Convex-Carbide™ sharpening blades quickly restore a sharp edge; while the fine grit ceramic rods hone the edge to factory level sharpness. Pivot-Response™ sharpening blades follow the curve of the blade when sharpening making it easier and more consistent. Additional medium grit diamond sharpening surface is ideal for touching up knives, tools and even fishhooks. Compact size easily stows in your pack, pocket, tool or tackle box.

Convenient Quick Easy
I am a veteran of the work sharp products, I use work sharp sharpeners exclusively. This compact easy to use product is nice for a quick touchup. The ceramic and carbide gives your blades a nicely sharpened surface.
Great product!
Thanks for the feedback and the great review, Darus! We have had great luck with Work Sharp!
Pivot Knife Sharpener
This sharpener does it all keeps the blades of my Stonewall Skinner and the Blackfoot 2.0 razor sharp out in the field. Light weight and easy to pack.
William,
They are truly worth their weight to keep on hand for quick touch ups! Thank you so much for the review!
gifted to family
Small and easy to store & use for that deer when dressing it out.
Thanks for the review! It's a great tool to keep handy!
Love it
Great sharpener got here 2 days early!!
Brian,
That's awesome! Those sharpeners can work wonders. Thank you for the review!!
Worksharp
Sharpener was back ordered. Never received it. MKC did notify me and refunded the price immediately without asking.
Mark,
We're so sorry these were sold out when you ordered! We're sending you one tomorrow!