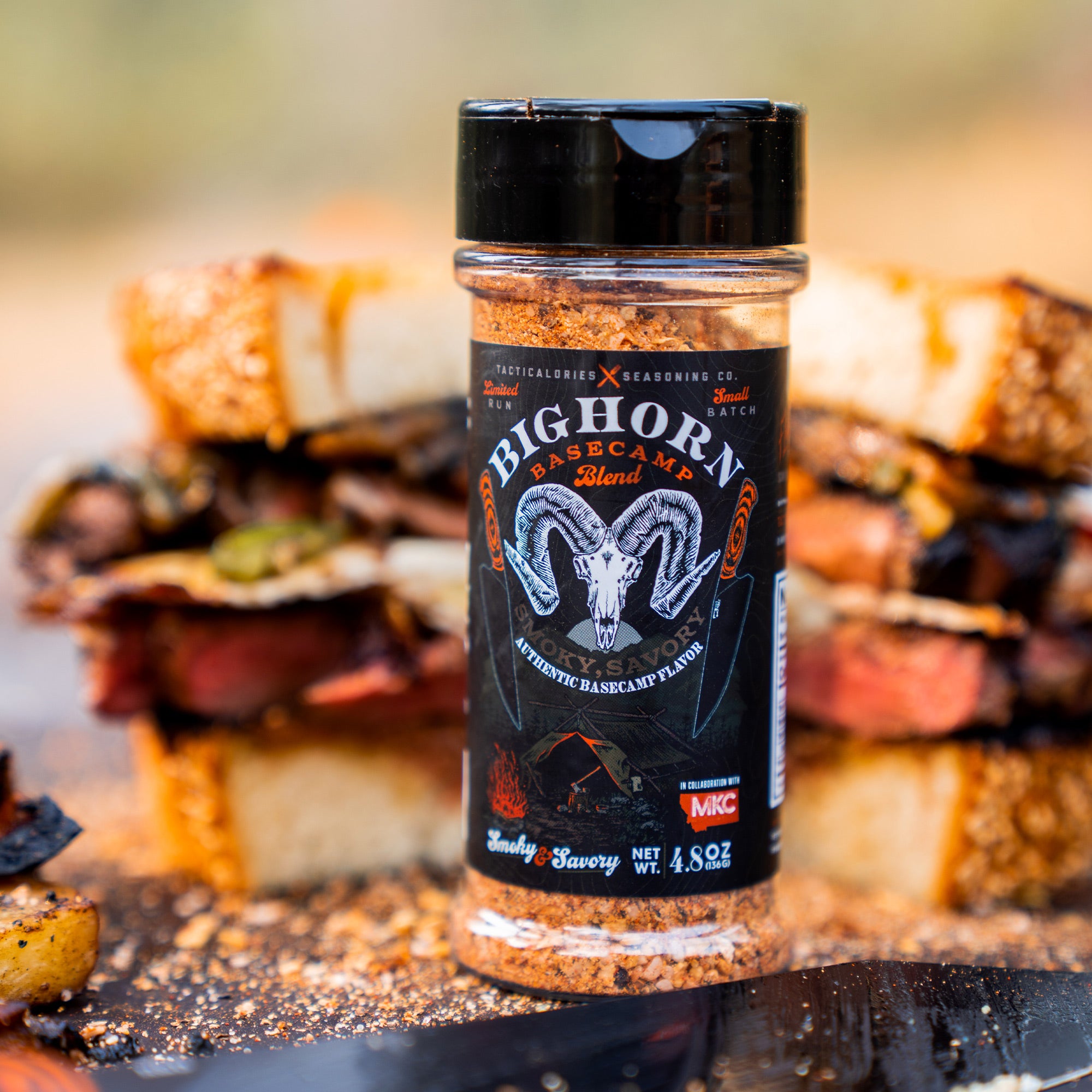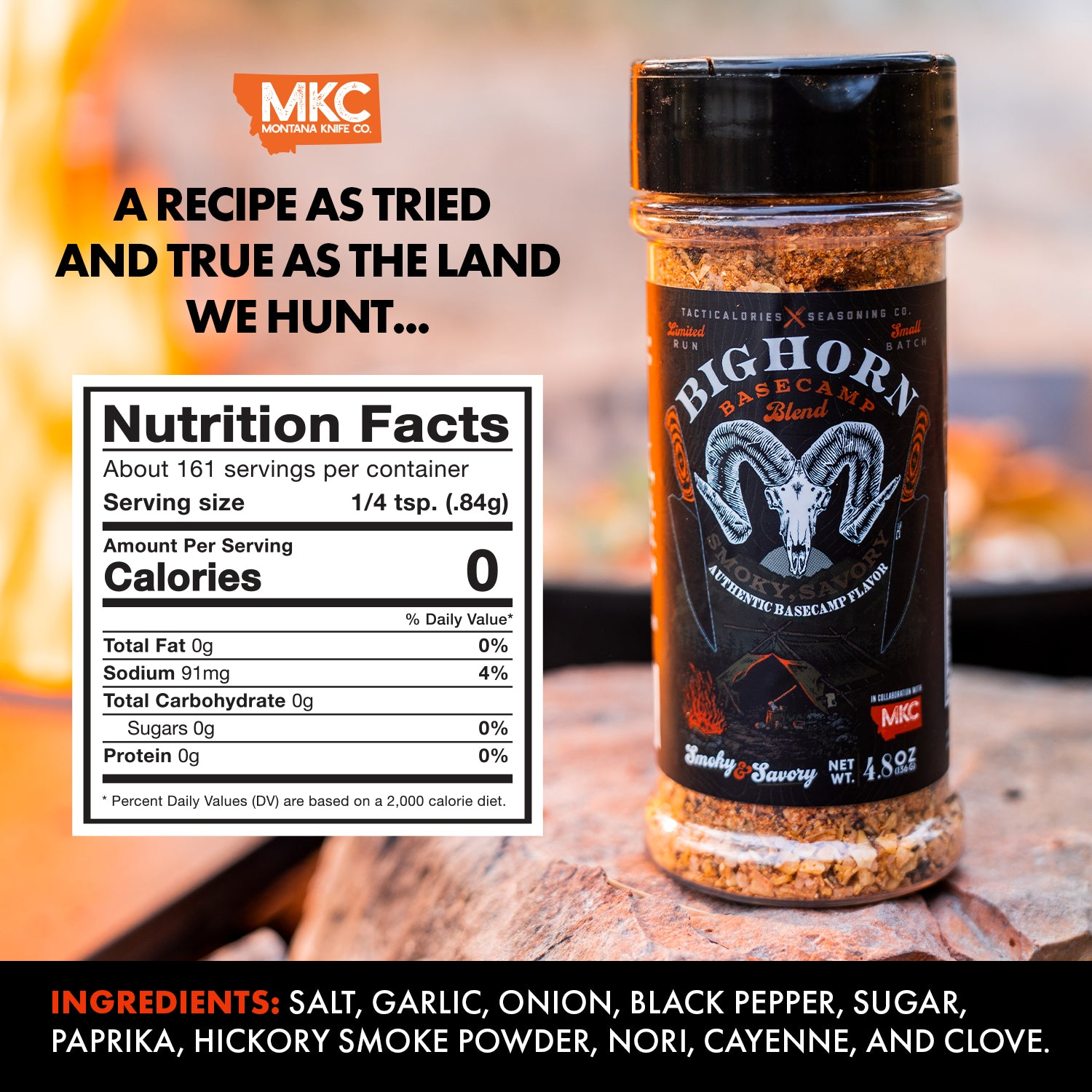 BIGHORN BASECAMP SEASONING
MKC X TACTICALORIES COLLABORATION
BIGHORN BASECAMP BLEND SEASONING

A recipe as tried-and-true as the land we hunt... Welcome - BIGHORN Basecamp Seasoning Blend — the latest collaboration between Tacticalories & Montana Knife Company.
This seasoning is hand-crafted in the Woods of Upstate, NY in small-batches to ensure the keystone quality that these companies are built upon. 
BIGHORN Basecamp Blend is built with the same passion we share for our outdoors pursuits. Every box is checked. No stone left unturned. Every hunter knows that there is no such thing as a shortcut. As hunters, we understand the effort that went into your harvest. We also understand the gravity feeding our families the greatest meals we can cook up. 
For this, we promise a level of quality you've never tasted in a seasoning blend.
You're one of the lucky ones to have the opportunity to try this incredible product before the Worldwide release in November.