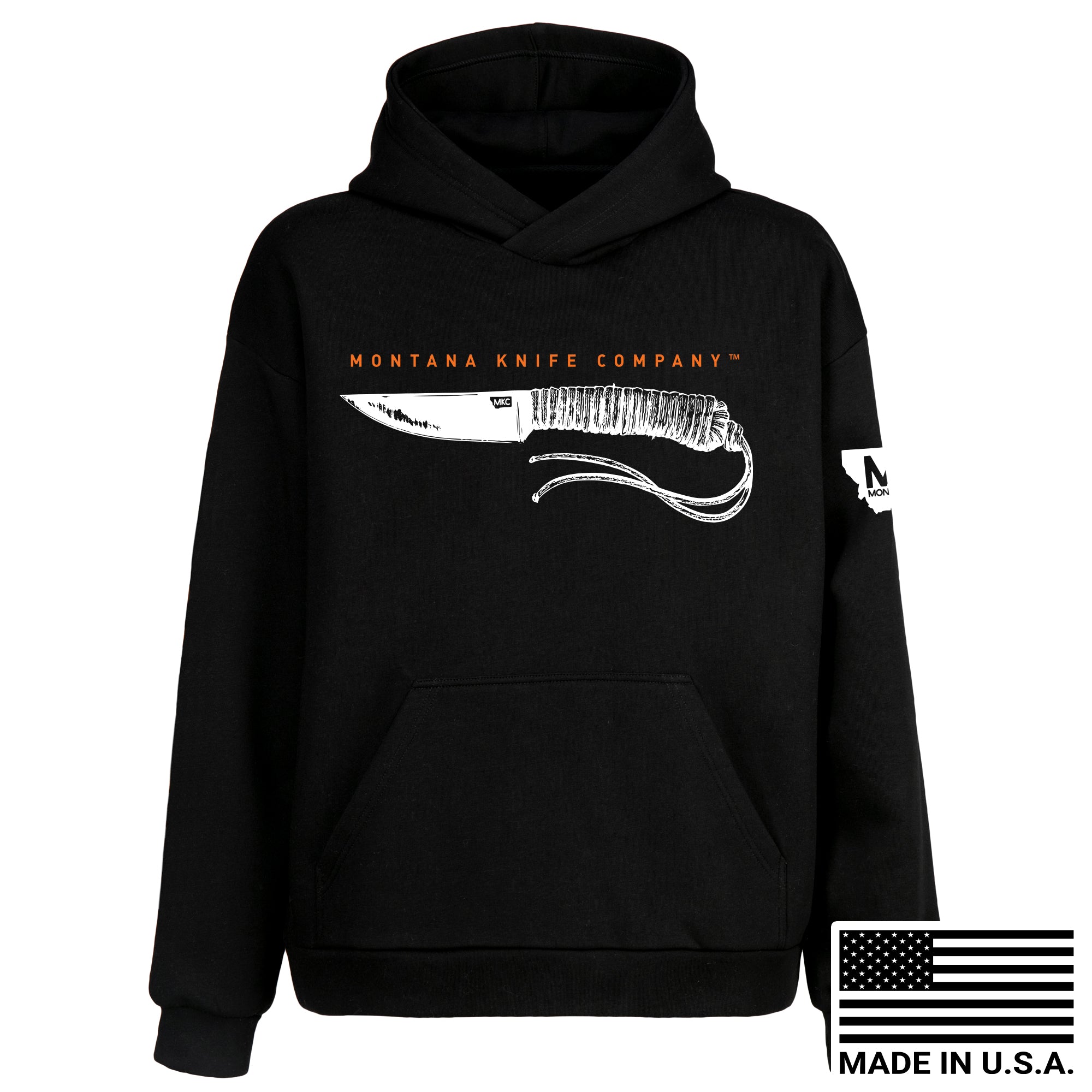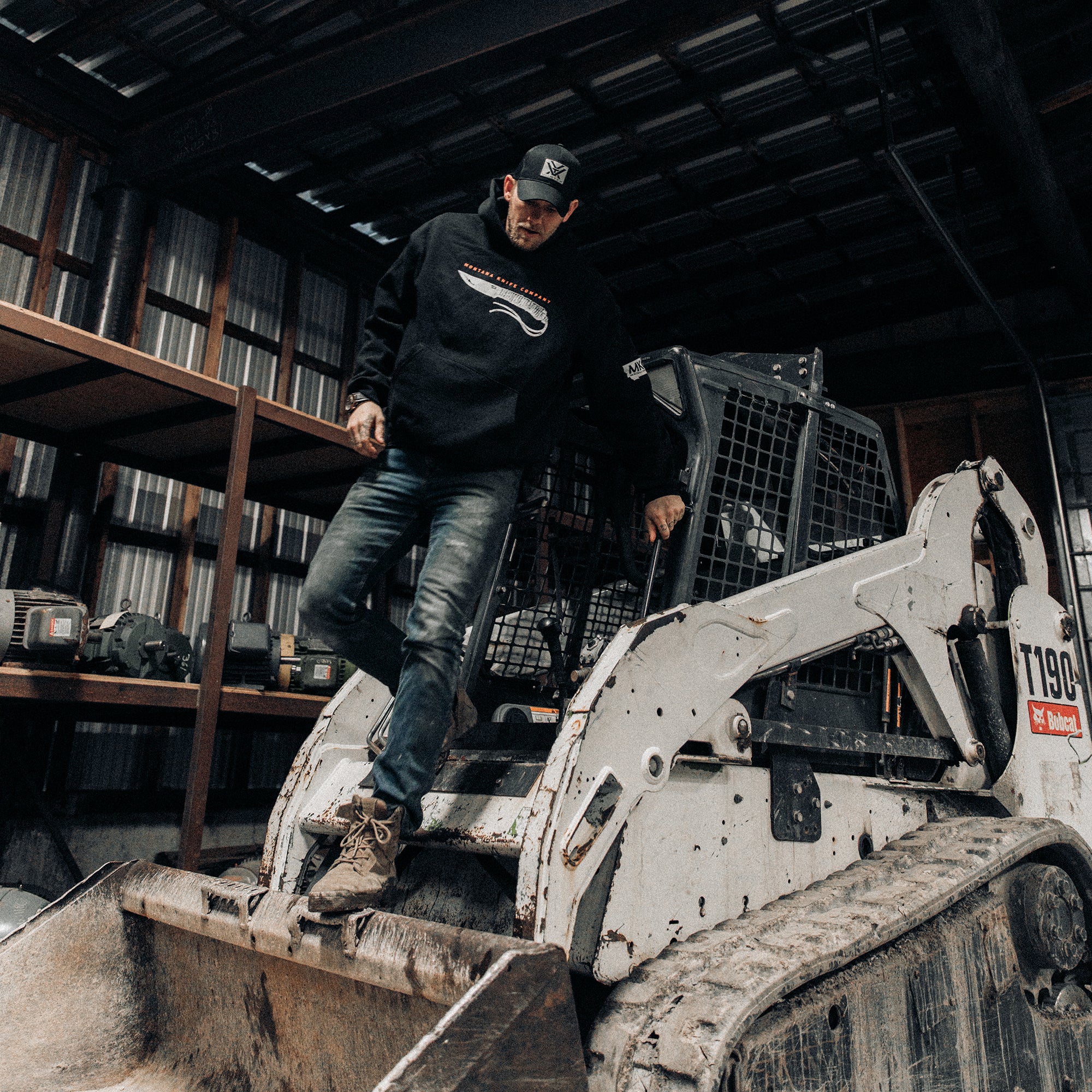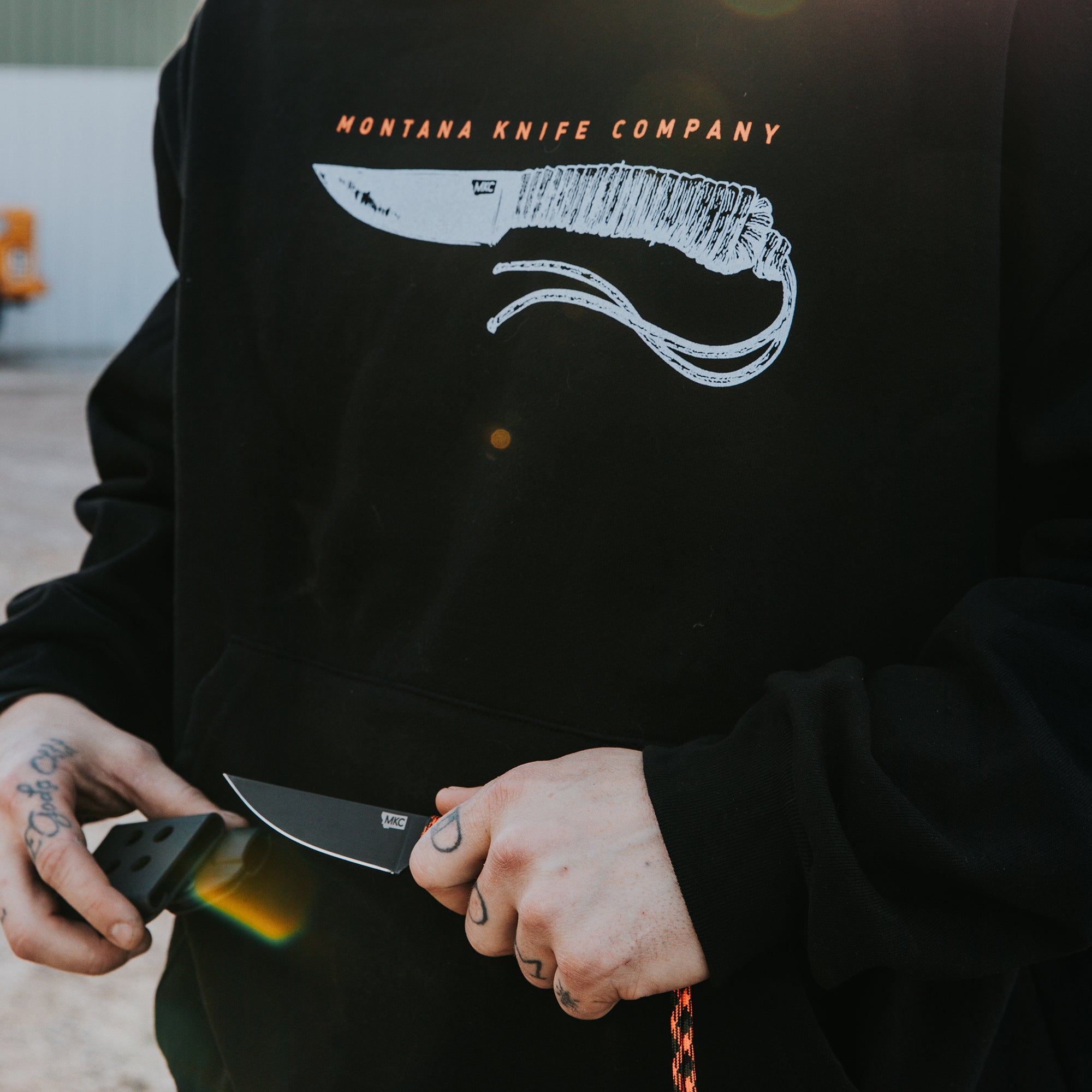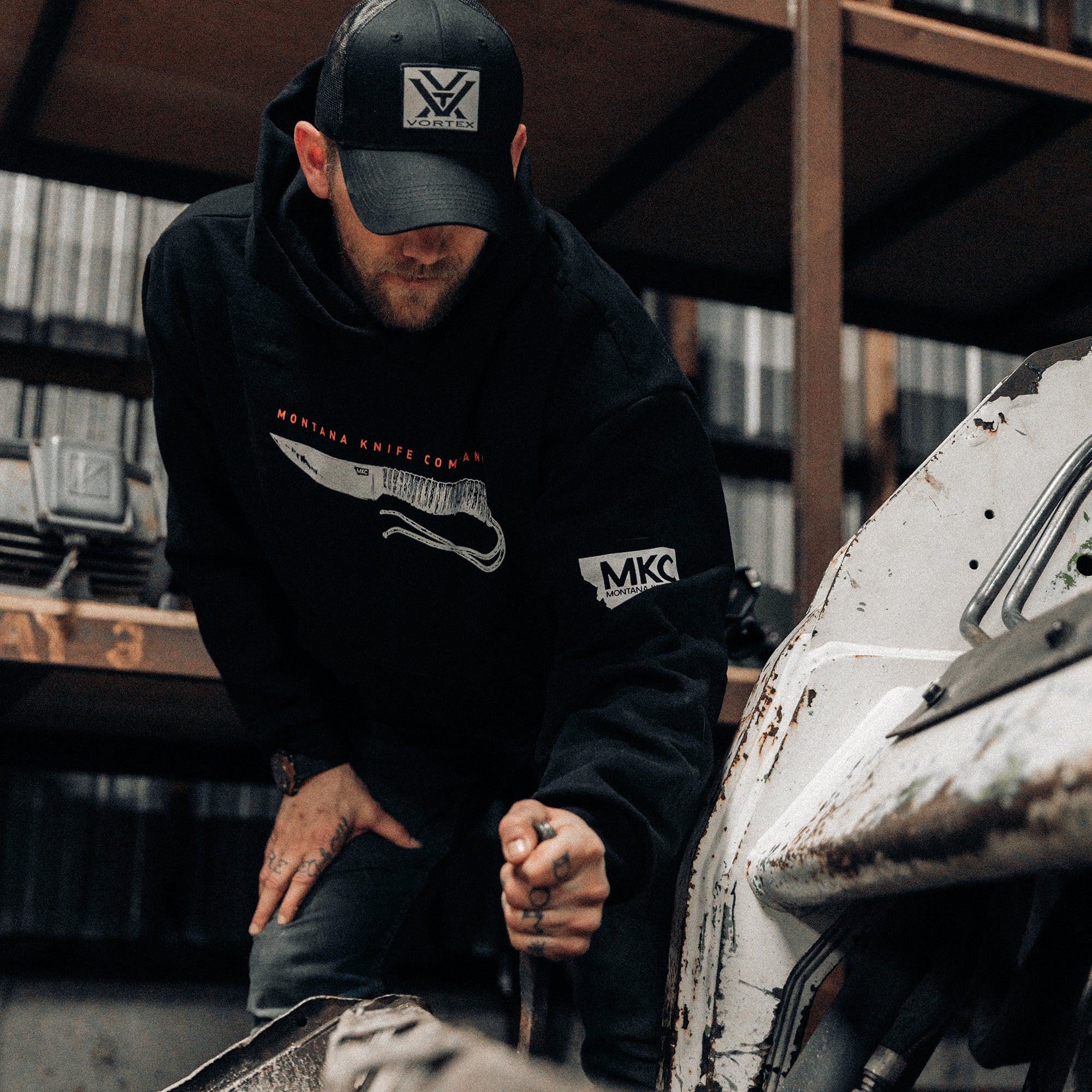 MKC SPEEDGOAT HOODIE - EXTRA HEAVY - USA MADE
Made in the USA MKC Speedgoat Hoodie
EXTRA HEAVY 14 OZ HOODIE  – Made in the USA
100% Made in the USA
Extra Heavy Weight Hoodie
Large Front Print
Small Arm MKC Logo
Made with densely knit 3-End fleece
Straddle stitch at the shoulder seam
1x1 folded rib detail at sleeve cuff and bottom opening
SpeedGoat hoodie
Great quality, very cool design, and they honor my military service with a discount 365 not just on selected holidays. I will be purchasing more from MKC including the SpeedGoat knife to go with the hoodies.
Thanks Michael! We try to give back to our veterans, active duty and first responders when and where we can. Thank you for your service, and thank you for the great review!
Good stuff
Great design nice heavy sweatshirt can't wait for cooler weather.
Jeffrey,
The cold season is just around the corner! Thank you for the feedback and the review!
Best Hoodie
This is so much thicker than all the hoodies I currently have and I'm coat-adverse so this solves the chilly problem. And I love the speedgoat out front. Excellent product.
That's great to hear Jennifer! With the heavy duty material, you should have no problem staying warm when the cold weather comes. Thank you for the review!
Buy this Hoodie!
This is not some $#1tty Walmart hoodie. Great quality, clean logo and made for use. Thicker grade material for our real Montana winters. If you are on the fence, order it. Totally worth it.
Patrick,
We don't make products we wouldn't use ourselves - hoodies included! It gets awfully cold here in Montana! Thanks for the review!
MKC SPEEDGOAT HOODIE - EXTRA HEAVY - USA MADE?
It's made in the USA what's not to love