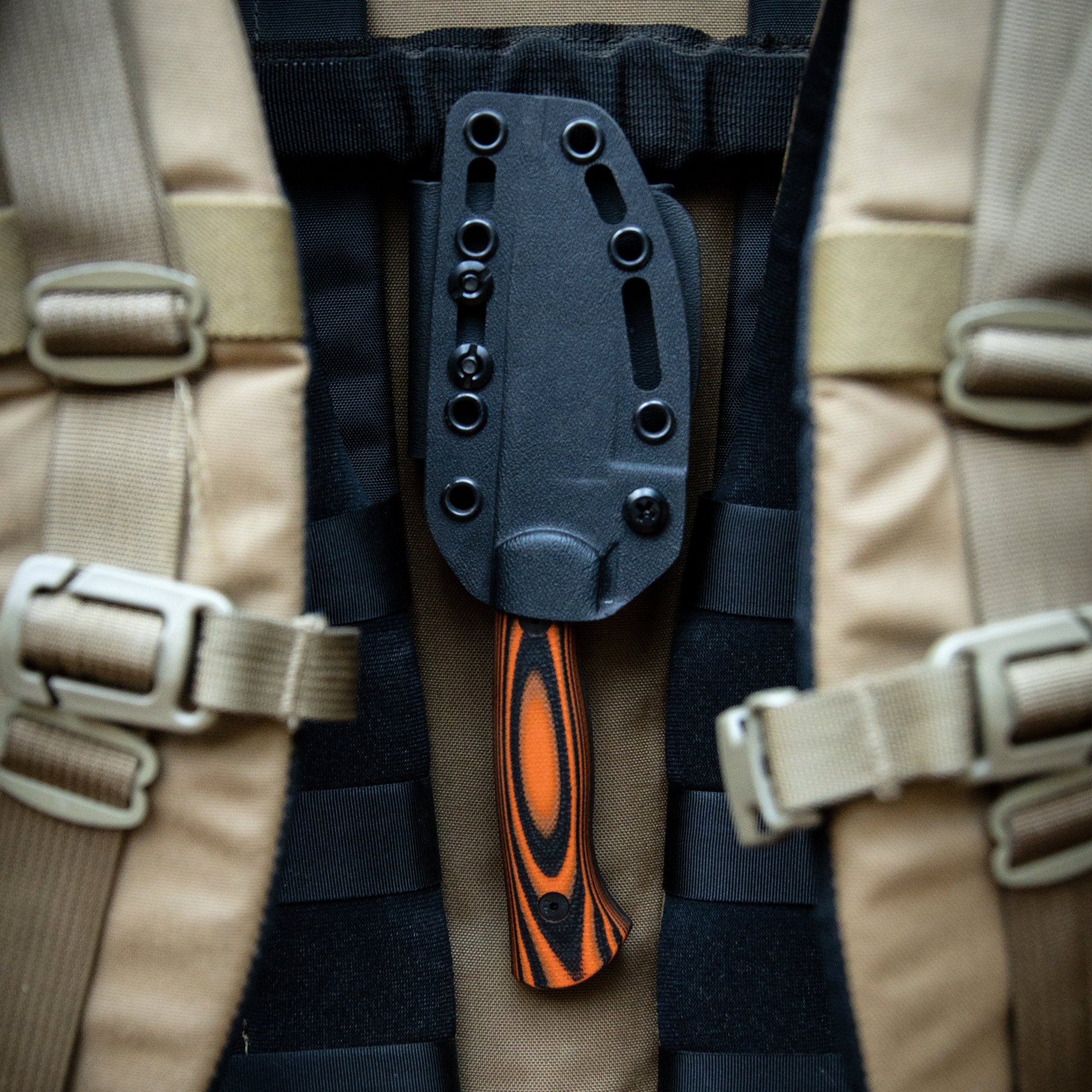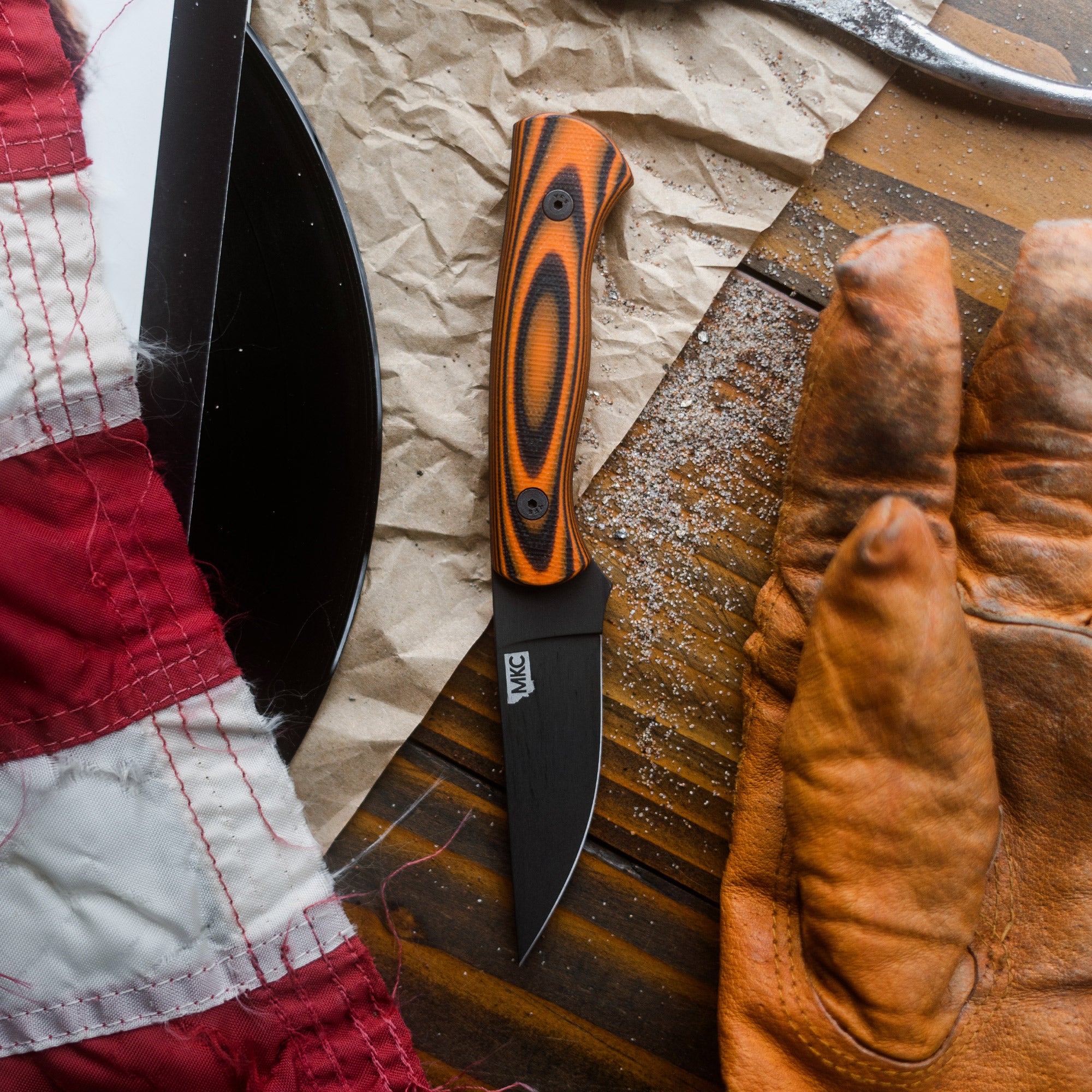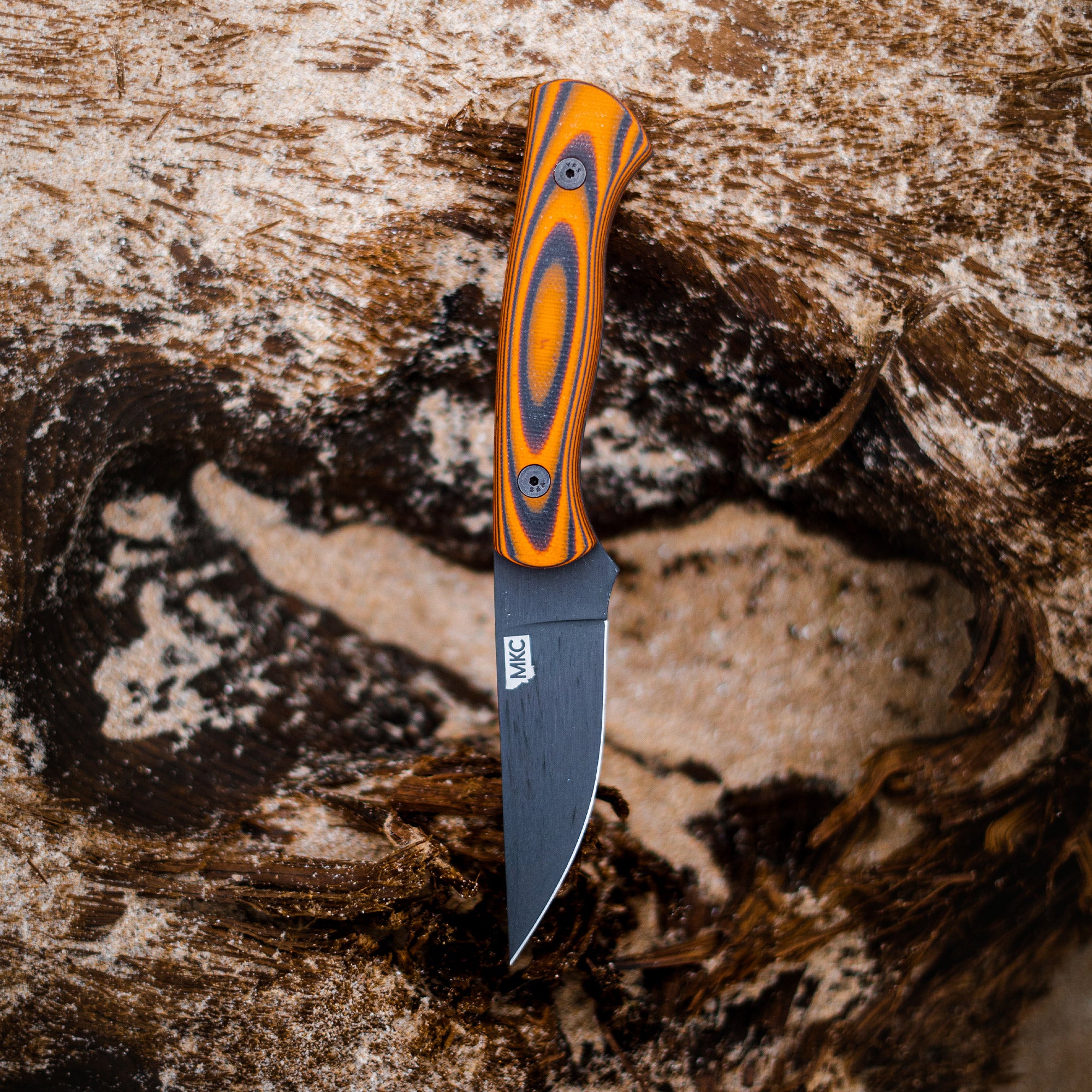 BLACKFOOT 2.0 - ORANGE & BLACK
The Only Hunting Knife You'll Ever Need.
When Master Bladesmith Josh Smith launched Montana Knife Company, he set out to create the ultimate do-it-all knife — small and light enough to pack on a goat hunt, durable enough to completely field dress a moose, and shaped to gut, cape, skin, and debone with ease. He called this flagship knife "The Blackfoot," and it remains his go-to blade.
Sign Up for Text Alerts!
Stay in the Loop on Product Drops and Exciting Promotions!
Specs
Blade Steel

52100 Ball Bearing Steel

Design

Full Tang Construction

Overall Length

7 3/4"

Blade Length

3 1/2"

Blade Thickness

114"

Knife Weight

3.6 Oz

Black Parkerized Finish

Black Parkerized

Blade Finish

Minimize Glare & Rust

Handle Material

G-10

Manufactured

100% Made in the USA

Hand Finished

in Montana
Great little knife
Edge geometry , heat treat and blade coating are all great holds an edge well in 52100 and sharpens up with a ceramic stone and strop back to a razor .
I use it as an everyday blade and it excels at most tasks and the scales have great ergonomics and grip
Great knife!
Amazingly sharp right out of the box, and the sheath is great bonus. Well made, quality knife made in the USA. Couldn't be happier!
Todd,
Glad you like the Blackfoot! While it's our flagship knife and we've come out with many other models since, it's still a favorite all around. Thanks for the great review!
Needs jimping
Great blade, great sheath, great quality. BUT. It doesn't stay in my hands too good. When blood is all over it, it's slippery. Jimping would make this 100% perfect.
Noah,
Thanks for the honest feedback! The Blackfoot is the very first model we ever came up with, and was designed to be an all around knife both for utility purpose and in the field. Glad to hear you like it, and definitely a great note about jimping!
First MKC Knife
Very impressed with the design, ergonomics and quality of the Blackfoot knife. Feels great in the hand. Already used it on a few fish to try it out and looking forward to using it all of hunting season. A great "do everything" knife without being too large.
Anthony,
That's awesome! The Blackfoot is our flagship knife and was designed to truly handle everyday tasks as well as take on any task for animals in the field. To this day it's still a shop favorite! Thanks for the great review and good luck out there this season!