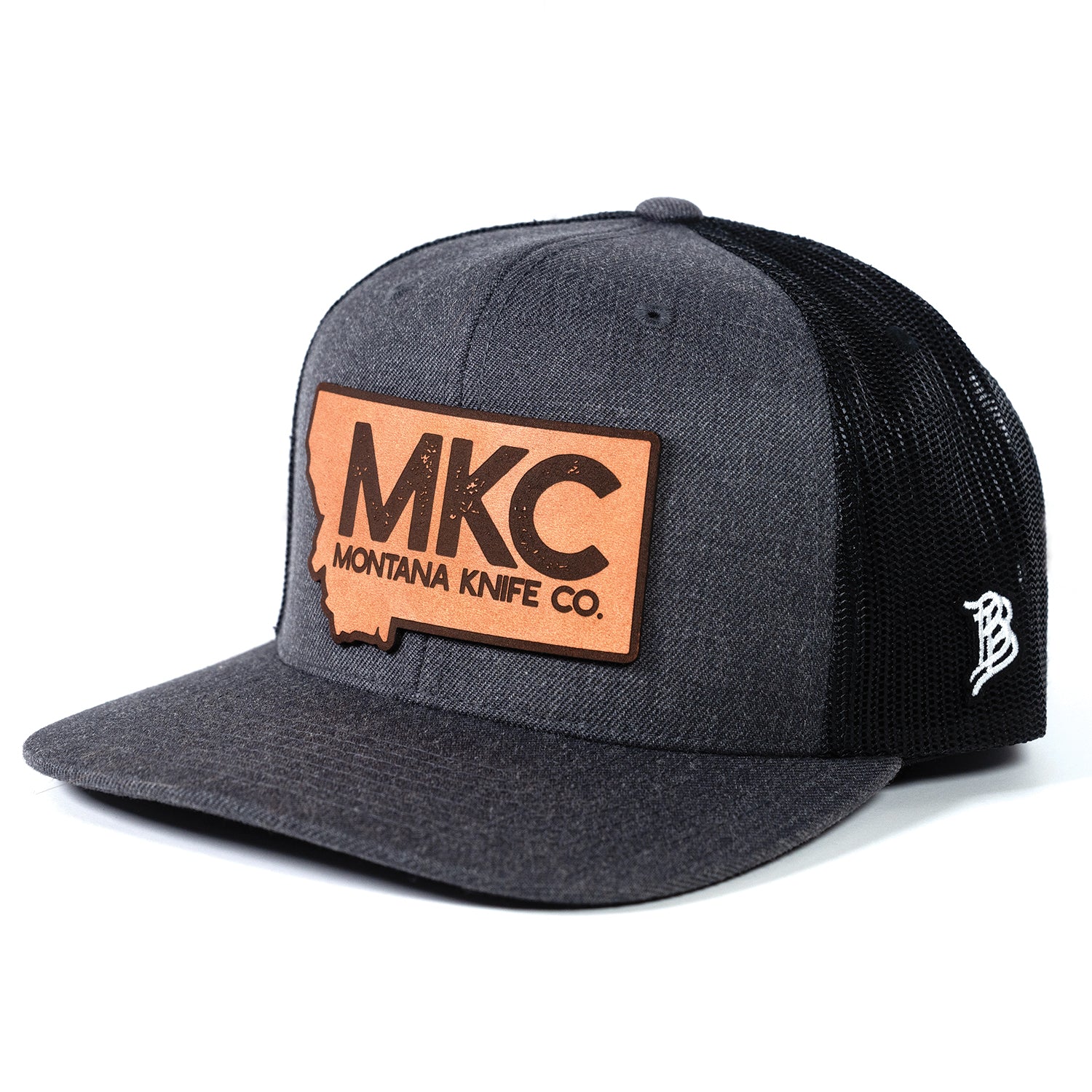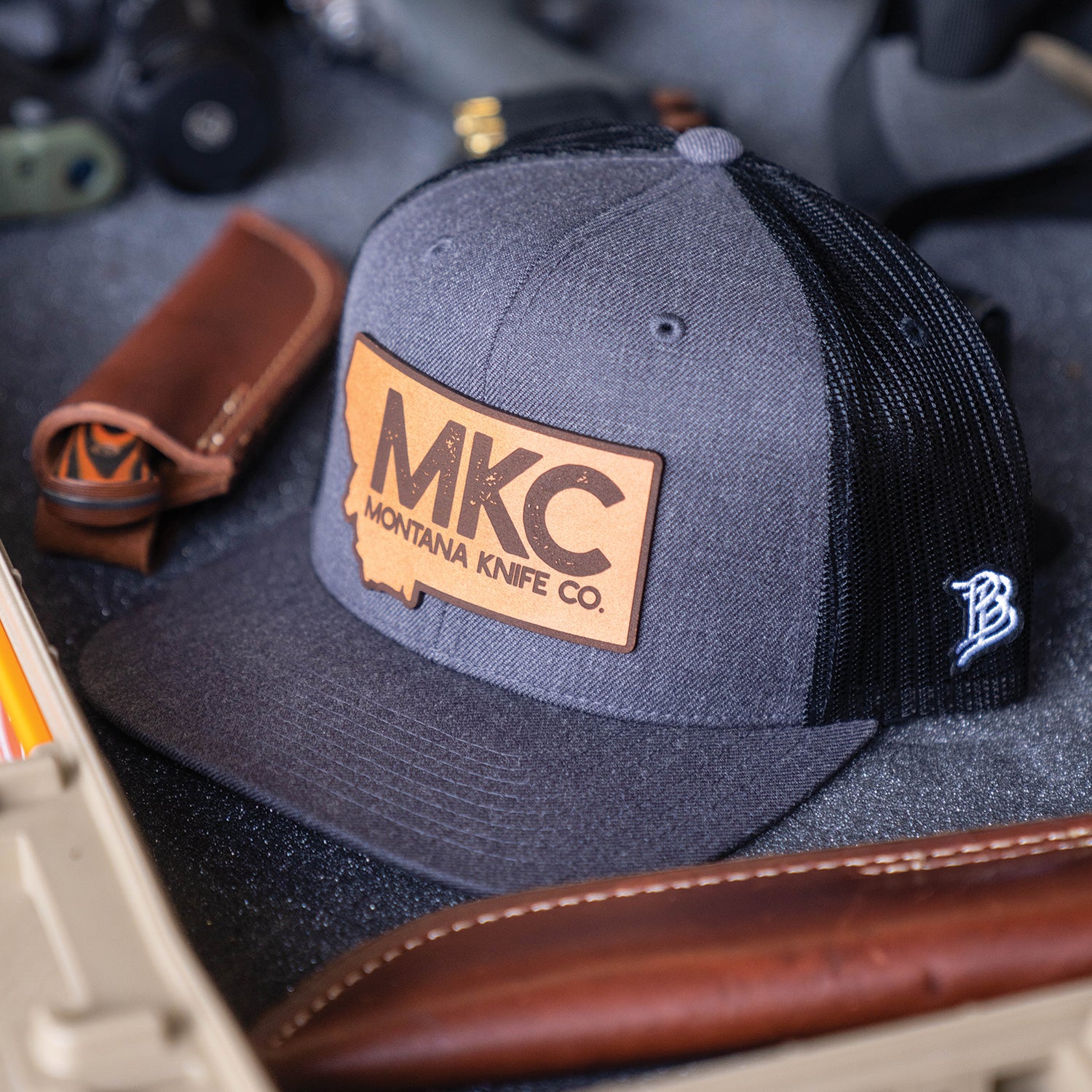 MKC STATE PATCH - GREY/BLACK TRUCKER SNAPBACK
CUSTOM BRANDED BILLS™ SNAPBACK

NEW EXTRA LARGE LEATHER PATCH! 

This hat you have to see to believe. Look good and represent Montana Knife Company!
All our patches are genuine leather. Like a baseball glove, the leather patch will darken and soften over time.  

Contents: Cotton-Poly Nylon Mesh
Size: Adjustable (6 5/8-7 5/8)
Shape: Mid-Pro
Fit/Closure: Adjustable Snapback
Visor Style: Flat but Curvable bill
Visor (under): Matching
Crown: Mid 3 1/2
Panels: 6
Sweatband: Cotton
Great hat
My daughter loves this hat. She was wearing it when she shot her very first elk two weeks . Now It is her lucky hat.
That's awesome Mark! Tell her congrats on the elk for us - thanks for the review!
What a great lid!!
Great looking hat and comfortable. Not only the best knives but great gear too.
Thanks Chris! We are big believers in quality, whether it be our knives, our apparel or our customer service!
Love it
I love the look and fit of this hat. MKC delivers nothing but the best!
Thank you so much Derek! Glad to hear that you love the hat - we have more on the way! Thank you for the review!
Great hat, great company.
Was worried this wouldn't fit. I wear an 8, and I'm pretty particular. Couldn't be happier. Great fit and quality.
Great fitting hat
Good fitting hat for someone like me who has a taller or fuller big melon. This is the first branded bill hat I've bought and I really like how it fits my head. Great craftsmanship with stitching and patch seems super durable. Well worth the price
Billy,
We have had great luck and a great experience with Branded so far! They have a lot of options to choose from for hats too. Thanks for the review and glad you like it!