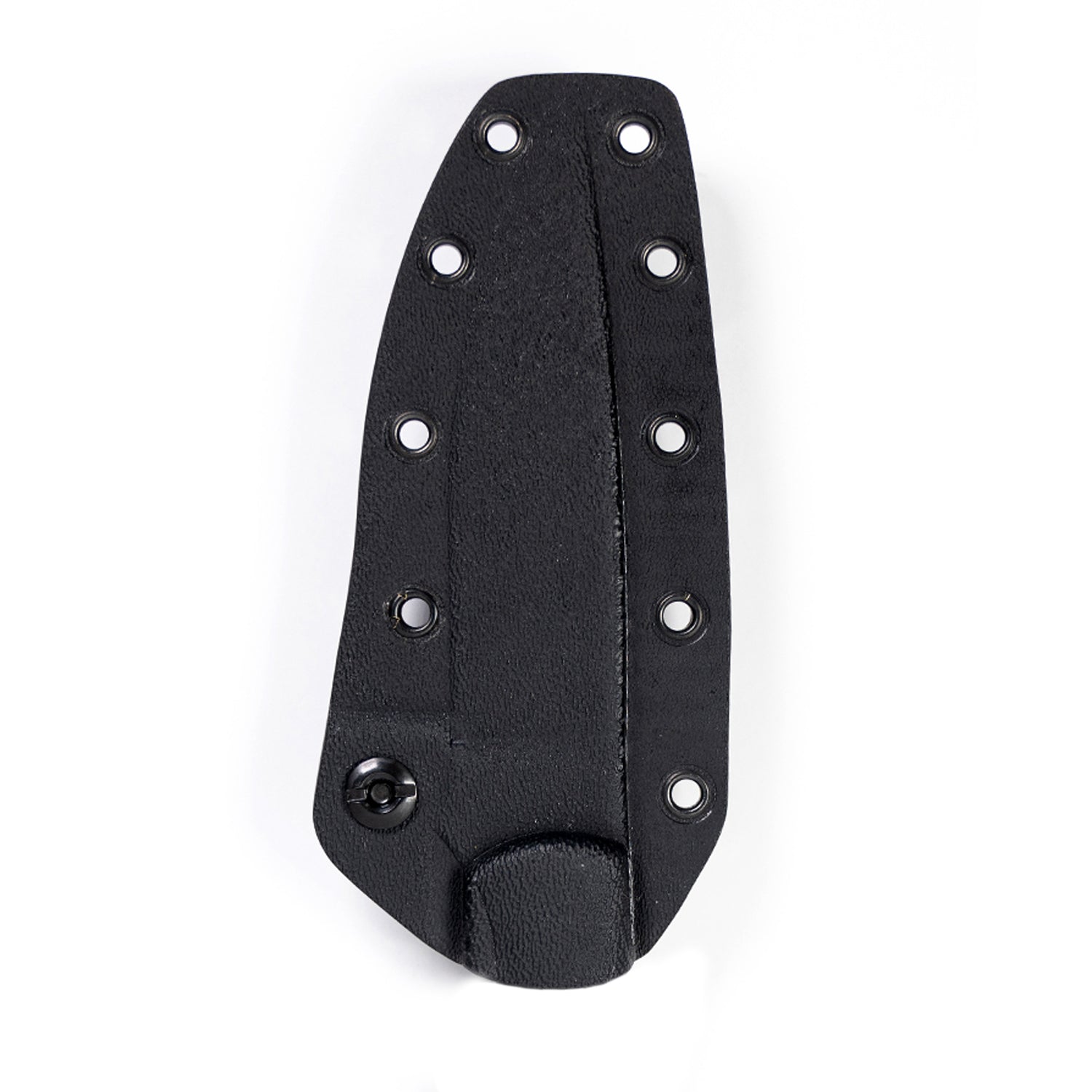 FIELDCRAFT EDC SHEATH - ADDITIONAL KYDEX SHEATH
ADDITIONAL CUSTOMIZABLE KYDEX SHEATH

Montana Knife Company™ Fieldcraft EDC Kydex can be easily concealed under your clothes or tucked inside of your waistband. The Kydex sheath has a built-in fabric grabbing clip that swivels for perfect placement and comfort. Also the Kydex sheath has a special indexing tab to make it easy to return your blade into the sheath without looking down at the sheath.. 
Dual Blade Option
Loving this new sheath. Its compact but more importantly incredibly flat. Bonus points that the Speedgoat also fits inside of this thing!
Replacement Sheath for Fieldcraft EDC
Excellent customer service to replace a damaged sheath.
Substandard to say the least
Extremely dissatisfied with the sheath it arrived with the rubber washer torqued down completely to the point that it is deformed out of shape. Plus, it takes a bit of manipulation to insert the knife into the sheath which defeats its purpose of being a conceal carry because there's a risk of injuring yourself trying to reinsert the knife into the sheath. I can't believe MKC drop the ball on this design hopefully further R&D will improve this current design
George,
We are absolutely reworking this sheath before the next drop! When you see the next drop coming, let us know and we can send you a new sheath.
General sheath but lacking features
Overall a simple useable sheath though it is lacking positive consistent engagement when reinserting the knife. This is a major safety issue because if it's in your waist band I found my self really focusing on trying to get it back in the sheath right. When reinserting a knife back in the sheath should be effortless. I would like to see this sheath ambidextrous as the knife can go in at either side. Positives would be the quality and thinness of the sheath.
Albert,
Thanks so much for the great feedback on the FCS sheath. I will make sure our design team gets this information!
We appreciate you!