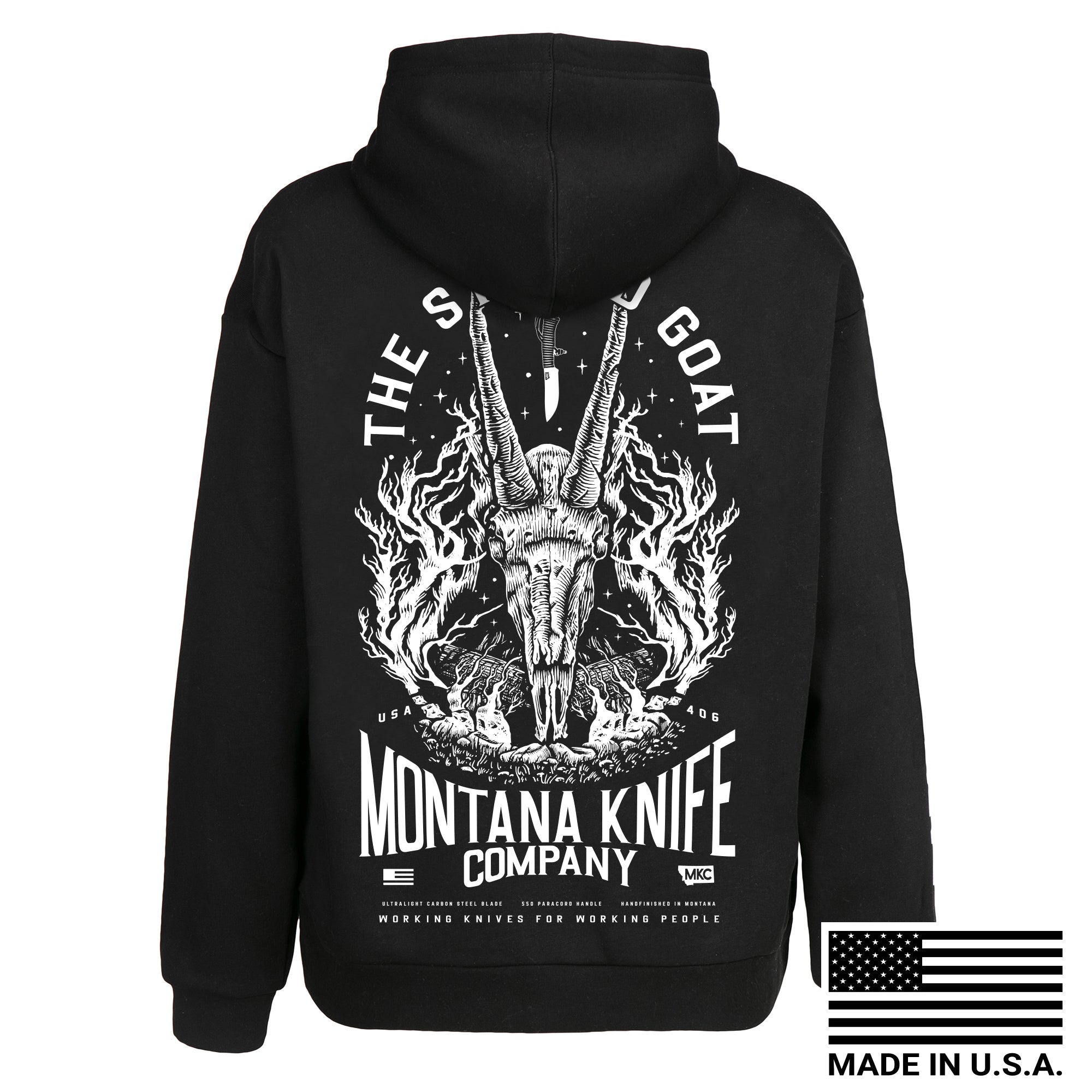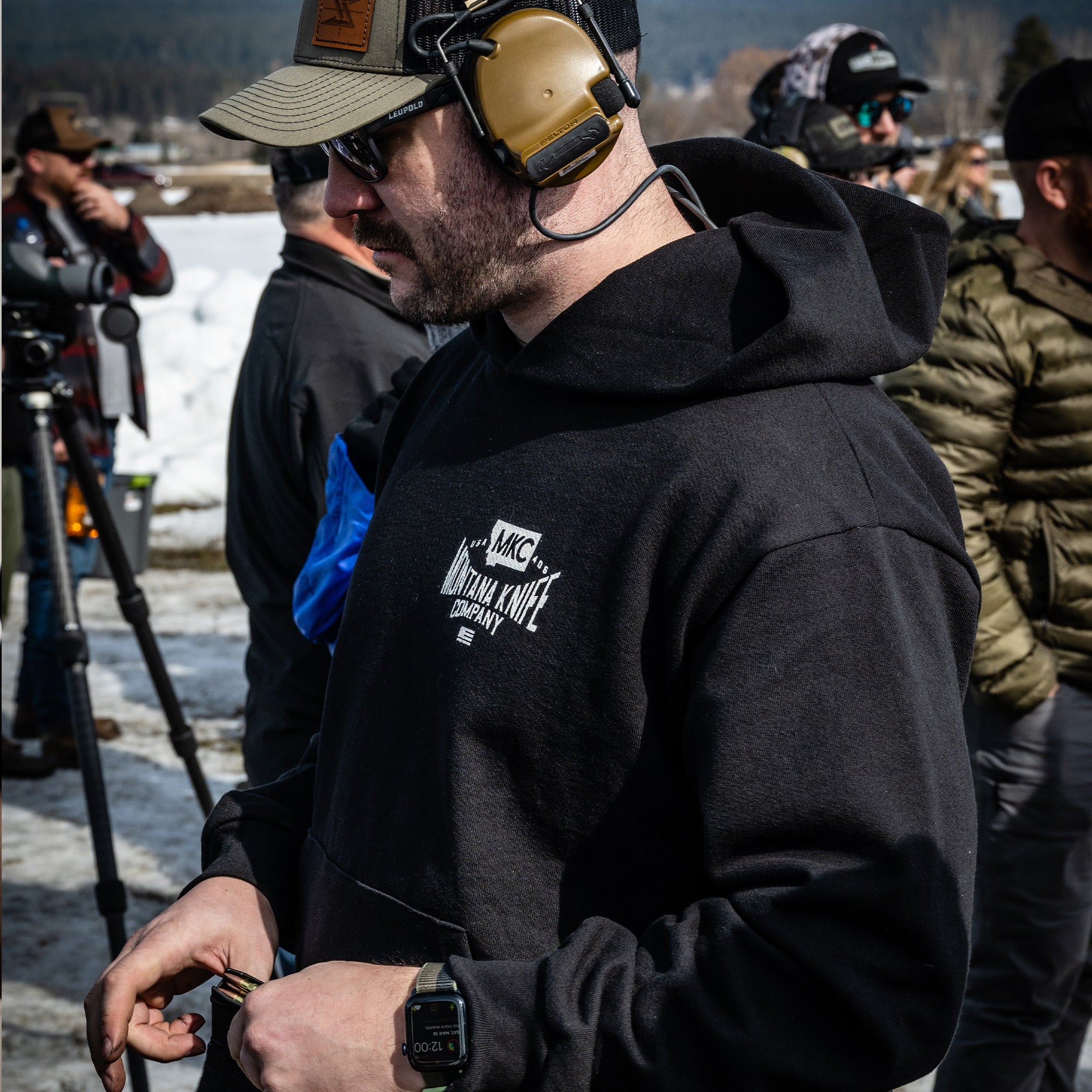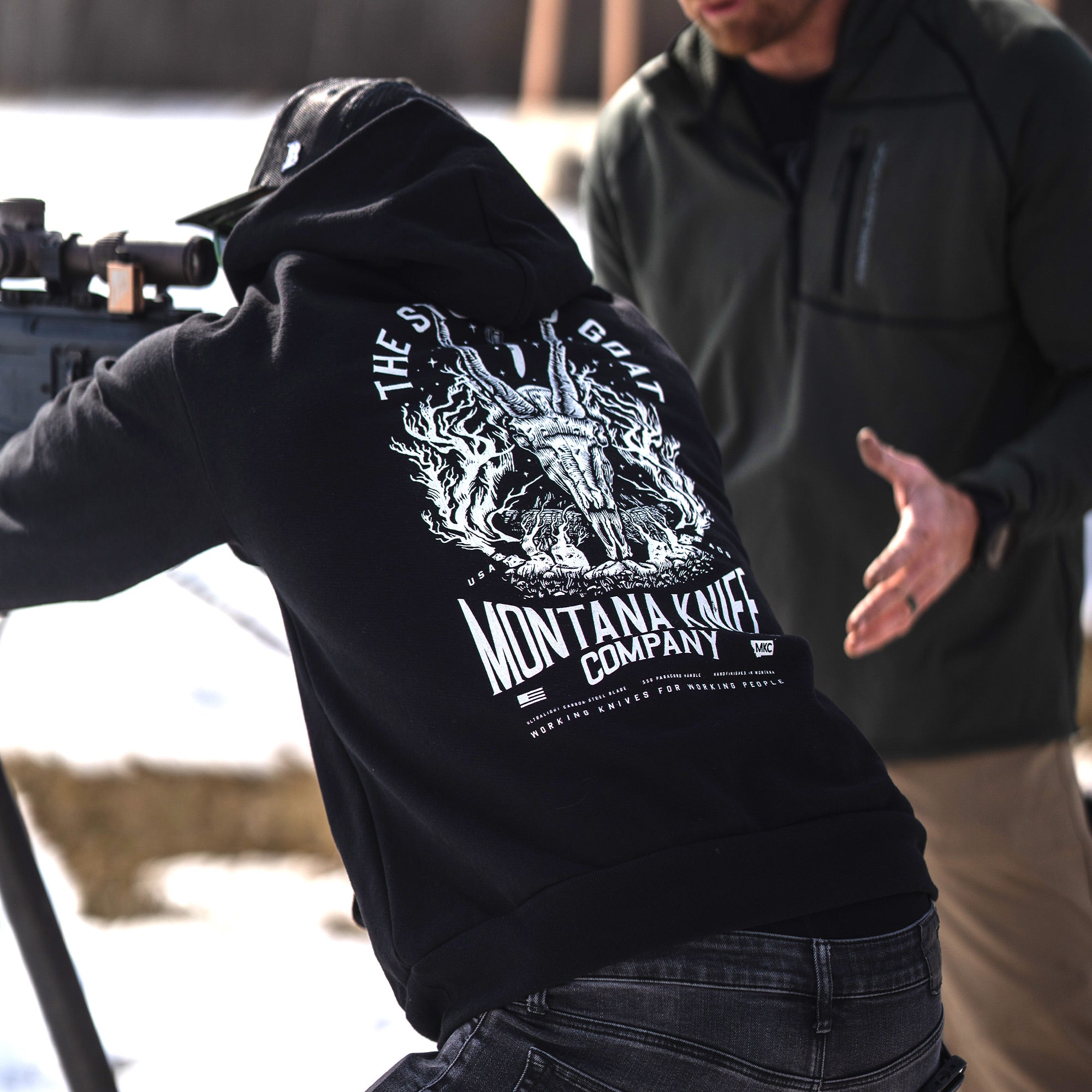 MKC STONED GOAT HOODIE - USA MADE

WE PUT THE SAME THOUGHT AND EFFORT INTO OUR APPAREL AS WE DO OUR KNIVES.

XTRA HEAVY 14 OZ HOODIE  – Made in the USA

100% Made in the USA
Extra Heavy Weight Hoodie
Extra Large Back Print
Small Chest Logo 
Made with densely knit 3-End fleece
Straddle stitch at the shoulder seam
1x1 folded rib detail at sleeve cuff and bottom opening
My new favorite hoodie
Fits great, material is comfortable and plenty warm
Thanks David! It should definitely keep you warm this winter and is tough enough to work in, too!
Stoned Goat Hoodie
Everything about this order was extremely good. The shipping, quality and the price. I'll definitely continue to do business with Montana Knife Company.
Thank you Kris! We believe in quality over everything, and that still rings true across our customer service and shipping as well - they are the same department here and they are awesome! Thanks for the review!
Great gear!!
I have purchased multiple heavy weight sweatshirts and a knife from you guys and love all of them! Some of the best gear I own
Cody,
That's amazing to hear and glad you are liking the gear! We have a lot of cool stuff in the works so stay tuned - and thanks for the review!
MKC Stoned Goat Hoodie
This is a quality hoodie that will certainly keep you warm in the winter! The fit is great and the design is bold and looks amazing in person!
Jess,
Glad to hear you like it! We try to put apparel out there that is not only actually useful, but that we would wear ourselves. Especially in these cold Montana winters! Thanks for the great review!