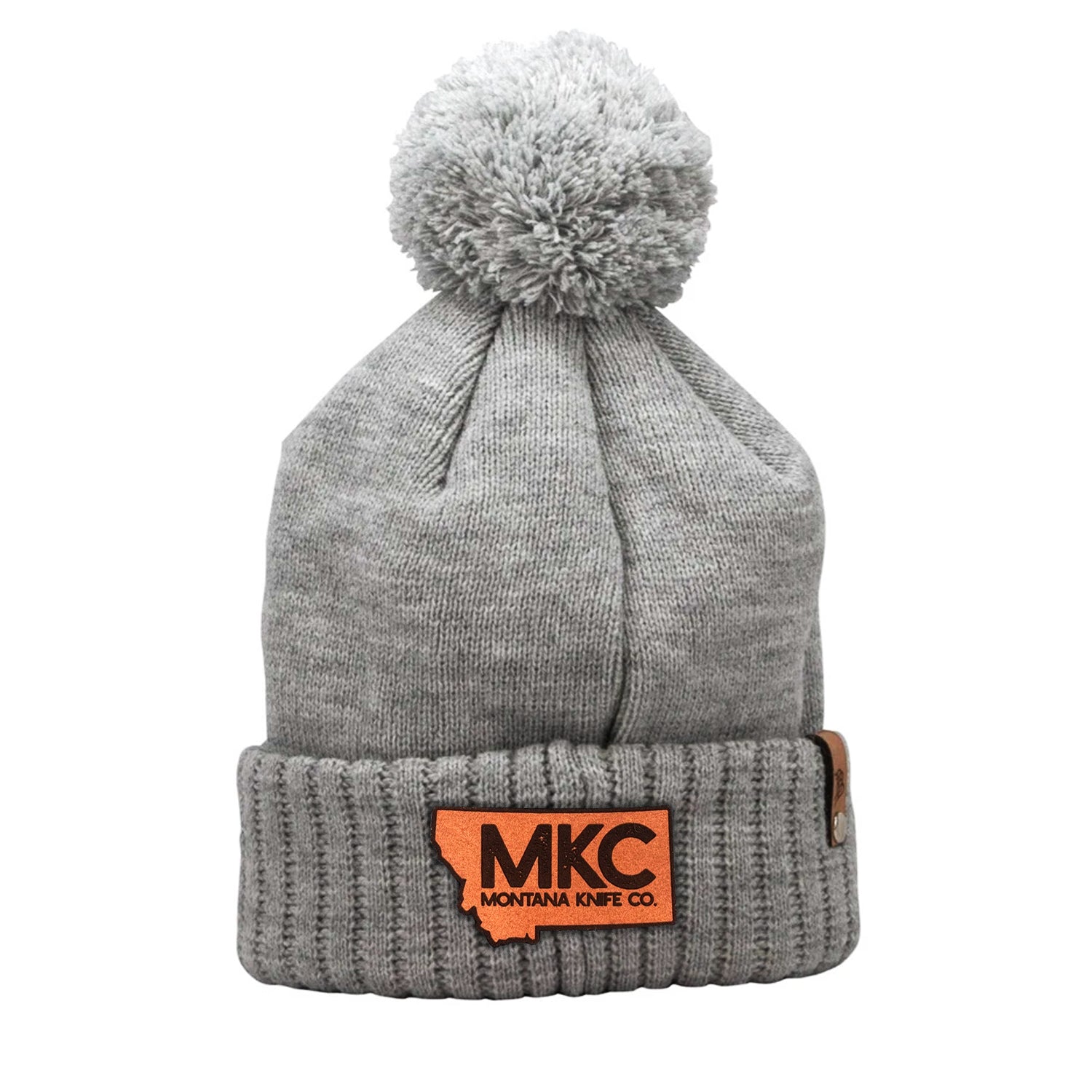 MKC BIG STATE PATCH - POM PREMIUM GREY BEANIE
CUSTOM BRANDED BILLS™ PREMIUM POM BEANIE

LIMITED RUN COLLABORATION 

New Arrival!  The Pom Beanie has all the coziness you need this winter. 
Keep things simple and stylish with our super comfy and clean beanies.
Our side strap is genuine leather, like a baseball glove the leather patch will darken and soften over time.
Grey patch beanie
My wife absolutely loves it. She wears it almost every single day even on days it's not that cold just like everything else. It is top notch just like the people that own the company. Got a love and respect them.
MKC BIG STATE PATCH - POM PREMIUM GREY BEANIE