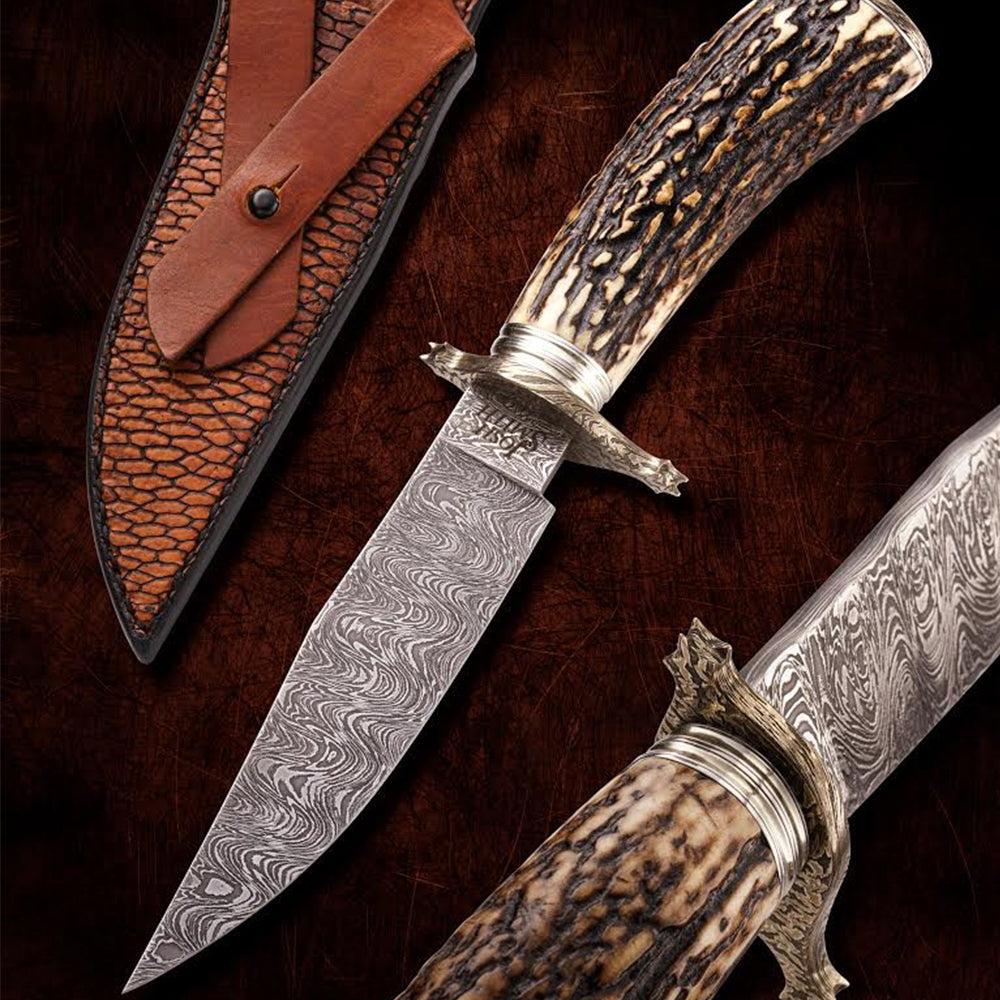 JOSH SMITH COWBOY FIGHTER KNIFE RAFFLE
[RAFFLE OVER]
Master Bladesmith Josh Smith's Cowboy Fighter Knife
VALUED AT $2,000.00
This Cowboy Fighter has a polished ladder pattern W's damascus blade.  The matching guard and buttcap are heat colored gold W's damascus.  The Sambar stag handle has stainless steel and sterling silver spacers framing it against the damascus.  
OVERALL KNIFE LENGTH 10" WITH A 5.5" BLADE

This knife comes with a beautiful beavertail sheath by Francesca Wilburn at Wilburn Forge and Leather. 
1 TICKET FOR $20
6 TICKETS FOR $100


This raffle will be drawn on February 10th!  
Sign Up for Text Alerts!
Stay in the Loop on Product Drops and Exciting Promotions!
Robert, cry baby whiner??
Robert was a cry baby whiner on the 11th day of May in the year of our Lord 2021. Get a job you bum and quit wasting you life being a cry baby on the internet. I'll help cut the tension and excitement for you... you're a loser and you always will be!