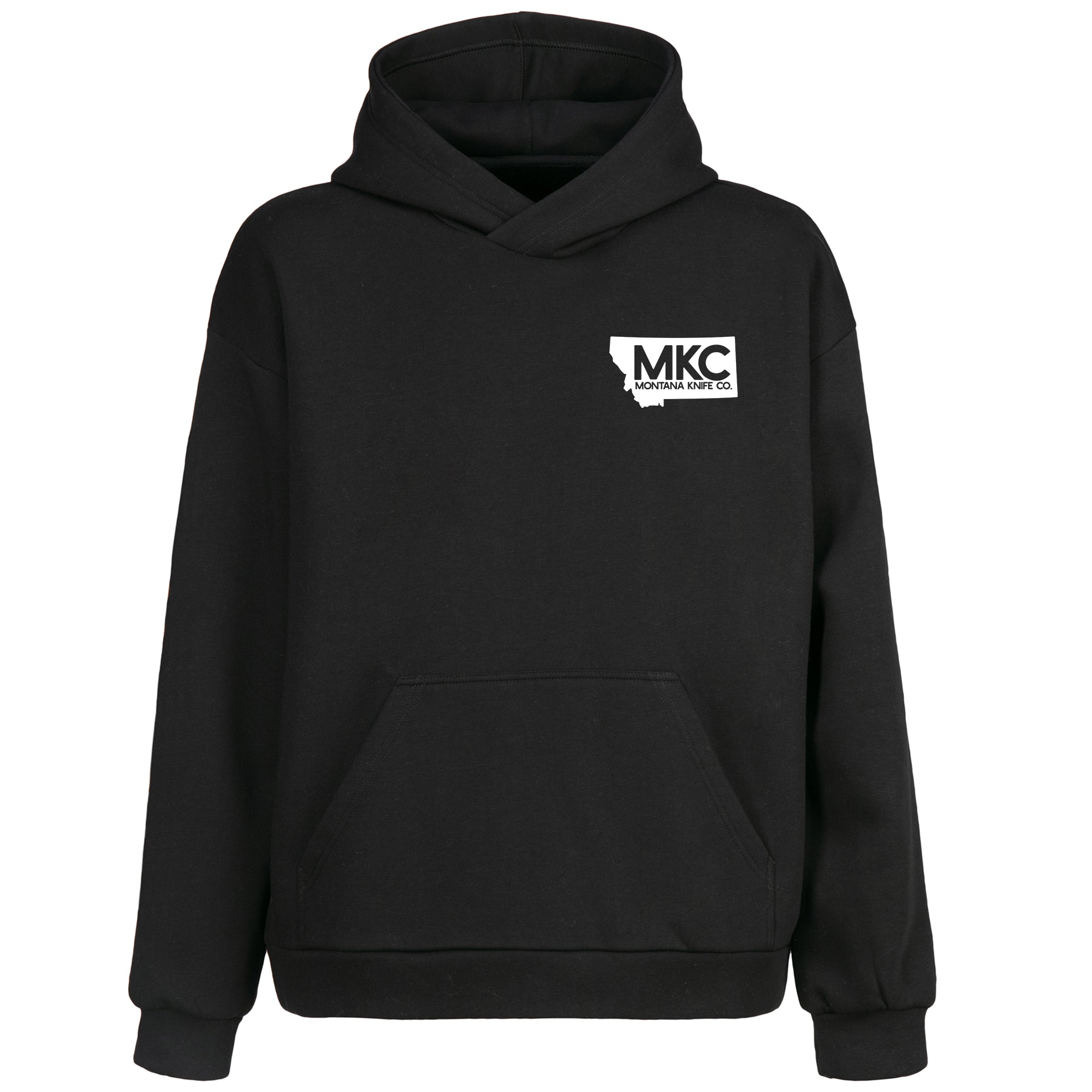 MKC BISON SKULL HOODIE - EXTRA HEAVY - USA MADE
Made in the USA MKC BISON Skull Hoodie
EXTRA HEAVY 14 OZ HOODIE  – Made in the USA
100% Made in the USA
Extra Heavy Weight Hoodie
Extra Large Back Print
Small Chest Logo
Made with densely knit 3-End fleece
Straddle stitch at the shoulder seam
1x1 folded rib detail at sleeve cuff and bottom opening
American made!
Good heavy weight hoodie. Going to need another my wife has claimed it
Awesome Durable Hoodie
This hoodie is probably the most durable and most well constructed I have had. Excited to wear it this winter 🥶
The season is almost here! Thanks for the review and glad you like it!
Awesome hoodie
This hoodie is great. Fits perfectly and is made of great material. Perfect for cold Ohio weather.
Paul,
Ohio definitely gets cold! Glad to hear it fits great and thank you for the review!
Heavier Than expected
This is a tough ass hoodie Built like their knives and made in the USA. I expected quality but this exceeded my expectations.
William,
Tough means its built to last! We try to put out quality across the board, which means from knives all the way down to hats. Thanks for the review!
Heavyweight indeed
A genuinely heavyweight hoody, warm and rugged, made for the coldest temps.
Richard,
We wanted to use a material that we could wear ourselves for the long and cold Montana winters! Thank you for the review!